Macau Light Rapid Transit Begins Commercial Operations
-- MHIENG Constructed a 9.3km Segment and Supplied 110 Cars --
・ Mainstay transport system for a world-leading tourist city, linking resort hotels with the airport and ferry terminal
・ MHIENG's 14th system outside Japan in commercial operation, supporting stable operation with rolling stock overhaul maintenance
Tokyo, December 10, 2019 − Mitsubishi Heavy Industries Engineering, Ltd. (MHIENG), a part of Mitsubishi Heavy Industries (MHI) Group, has completed construction of an Automated Guideway Transit (AGT) system for the Macau Light Rapid Transit (MLRT)(Note) system ordered by the government of the Macau Special Administrative Region in China, and made the handover to the client in September. Commercial operation began on December 10, and an opening ceremony held on the same day. With this latest project, transit systems from MHI Group are now in commercial operation on 14 routes worldwide.
MHIENG, in cooperation with ITOCHU Corporation, received the order for the AGT construction project from the Transportation Infrastructure Office (GIT) of Macau. MHIENG handled the entire AGT system including 110 AGT cars, signal and train control equipment, power supply facilities, communication systems, tracks, maintenance facilities, platform doors, and fare charge machines. MHIENG also received an overhaul maintenance contract for the rolling stock for five years from the start of operations, and will continue to support the stable operations of the MLRT.
Macau is one of the world's leading resort cities with more than 35 million visitors annually. The MLRT was designed as a new route linking the airport and ferry terminal that serve as the access points for tourists, with resort hotels and residential areas. This first section of the line to begin operations will be a 9.3km segment with eleven stations on the Taipa island side, an area lined with new resort hotels that has become the "Las Vegas of Asia."
AGT systems are a new type of fully automated transport system with electric power drives, utilizing rubber tires to provide a smooth ride with low noise. MHI Group's AGT systems are currently in operation at several airports in the United States, including Miami, Washington D.C., Dallas, Atlanta, Orlando, and Dallas, and are highly regarded for their high operation rate stemming from high quality O&M (operations and maintenance) services. In addition, these systems have an extensive track record of positive performance around the world, including Singapore, South Korea, and Germany in addition to Japan, and are in a position to compete for the lead in the market for new transport system in Japan and overseas.
MHIENG will utilize the strengths of its AGT system, including the reliability demonstrated by previous projects and operational track records, as well as engineering and project management capabilities acquired from this extensive experience, to pursue initiatives for new construction, expansion of existing routes, enhancing transport capacity, and renovation projects, further focusing on the widespread adoption of AGT systems.
LRT has been widely used originally as an abbreviation for "light rail transit," but MLRT is instead using it to mean "light rapid transit" after its high speed performance.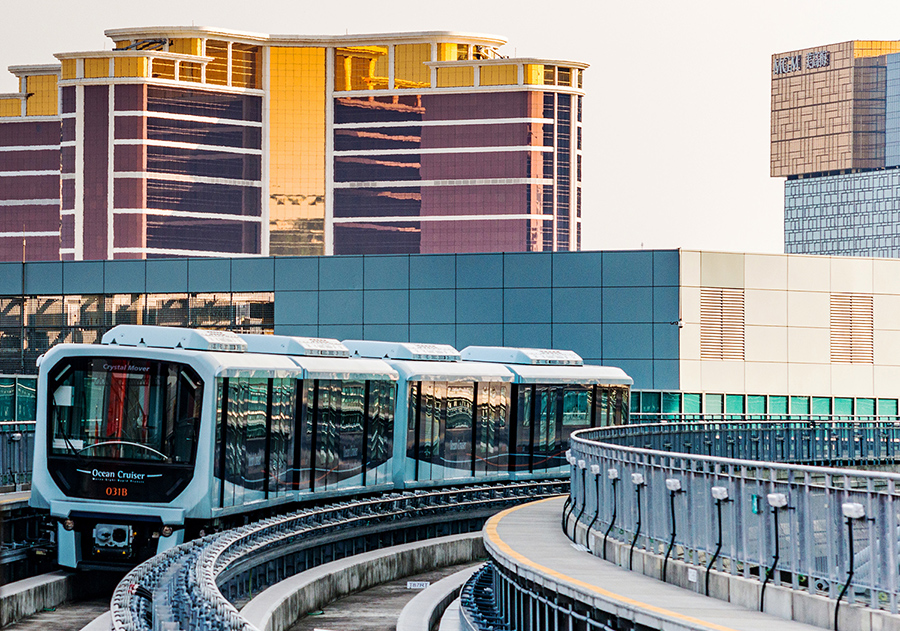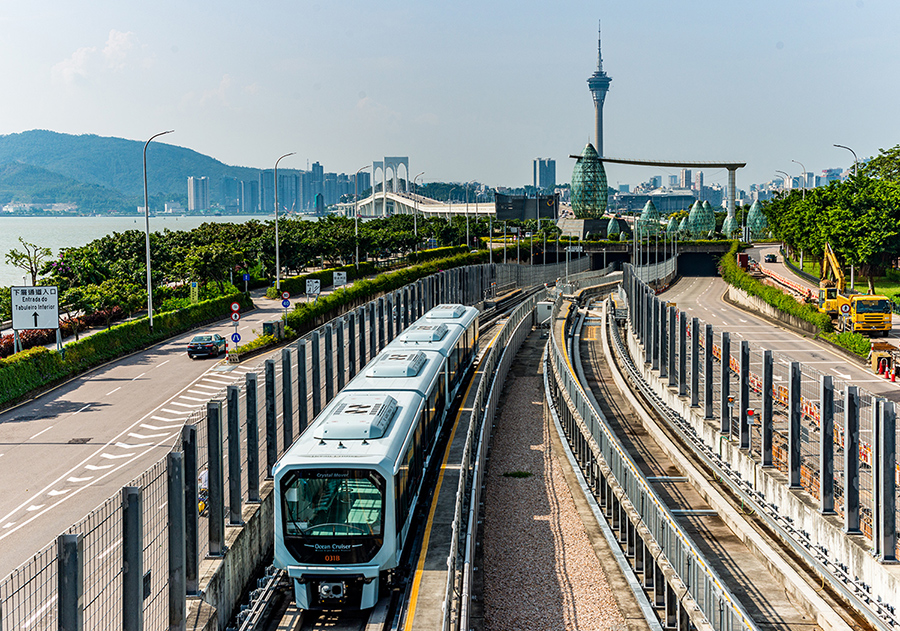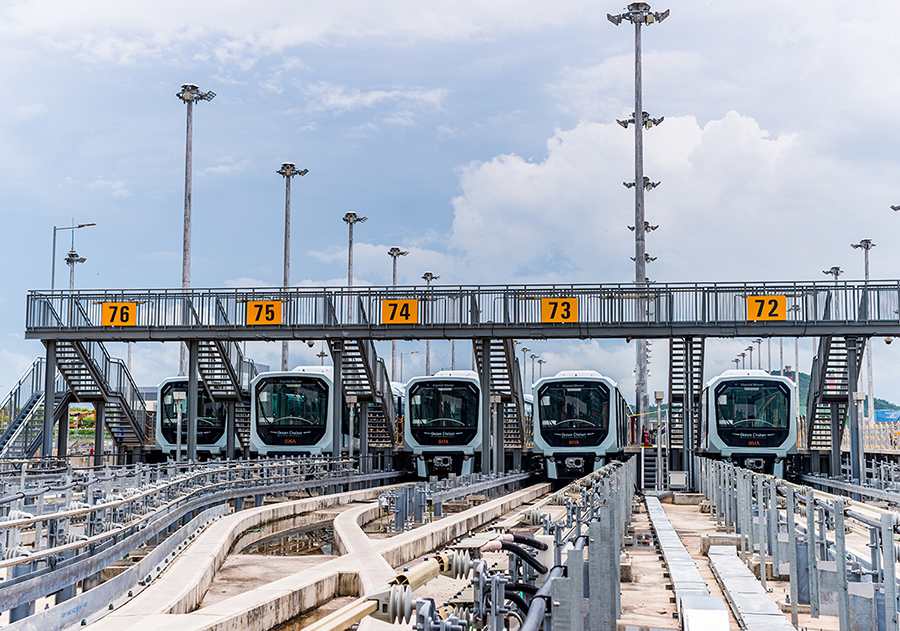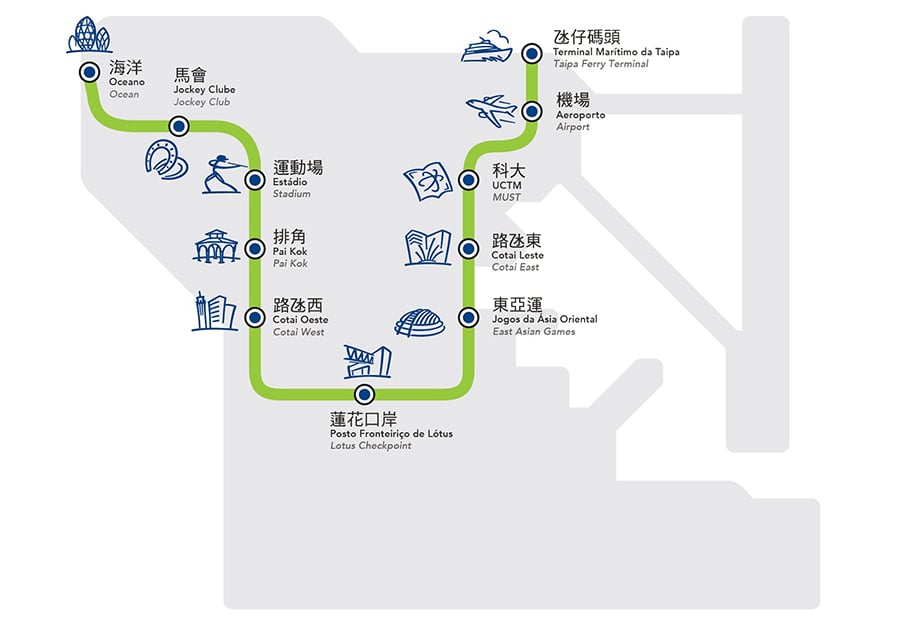 ---
Tags: transportation system,decarbonized,MHIENG
About MHI Group
Mitsubishi Heavy Industries (MHI) Group is one of the world's leading industrial groups, spanning energy, smart infrastructure, industrial machinery, aerospace and defense. MHI Group combines cutting-edge technology with deep experience to deliver innovative, integrated solutions that help to realize a carbon neutral world, improve the quality of life and ensure a safer world. For more information, please visit www.mhi.com or follow our insights and stories on spectra.mhi.com.