・ Agreement met with IAE LLC, entity managing the engines' international development project through JAEC
・ Expand MRO business amid steadily increasing demand for A320neo jets
Tokyo, November 26, 2018 - Mitsubishi Heavy Industries Aero Engine, Ltd. (MHIAEL), a group company of Mitsubishi Heavy Industries, Ltd. (MHI) based in Aichi Prefecture, will join maintenance, repair and overhaul (MRO) operations for the PW1100G-JM aero engines. MHIAEL has signed an agreement with International Aero Engines LLC (IAE LLC), the entity that developed the PW1100G-JM engines, through Japan Aero Engines Corporation (JAEC)(Note1), which is a member company of IAE. Today, the PW1100G-JM engine is attracting steady demand, particularly for the popular Airbus A320neo series jets, and MHIAEL has opted to join the MRO arrangement in addition to currently providing MRO for PW4000 engines on the Boeing 747, 767 and others and V2500 engines on the A320ceo.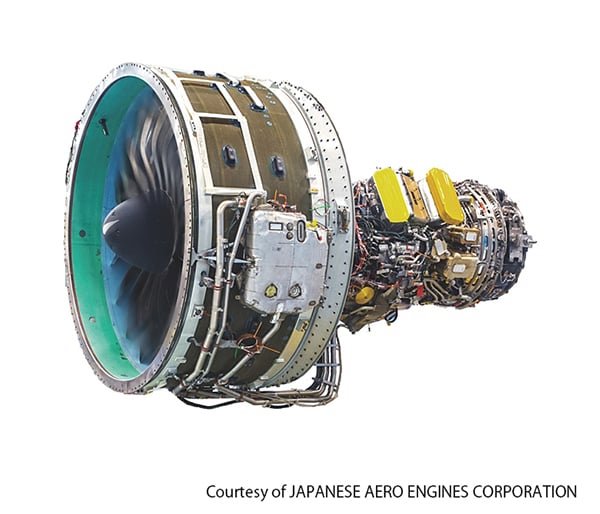 The PW1100G-JM engine was developed by IAE LLC with participation from its member companies, Pratt & Whitney(Note2)(P&W) of the U.S., MTU Aero Engines AG (MTU) of Germany, and JAEC.
The A320neo jets with the PW1100G-JM engine entered into service in 2016. Given a boost by today's vibrant market for narrow-body jets, orders have been exceeding initial forecasts. As a result, the PW1100G-JM engine is going to be a main product for MHIAEL, which is responsible for production of combustor parts and assembly of combustor modules.
Building MRO operations for the PW1100G-JM, which is the latest configuration of commercial aero engines, MHIAEL is looking for useful feedback on parts design and manufacturing processes as a way to further improve its technologies in new commercial aero engines.
Going forward, MHIAEL will continue to burnish its technical capabilities and improve its reliability in the development, production and MRO of aero engines, thereby making ongoing contributions to the development of Japan's aero engine industry.
1

JAEC is a consortium, consisting of three Japanese companies: IHI Corporation, Kawasaki Heavy Industries Ltd. and MHIAEL has over 30 years of experience in international collaboration for commercial engine development.

2

Pratt & Whitney is a division of United Technologies Corporation.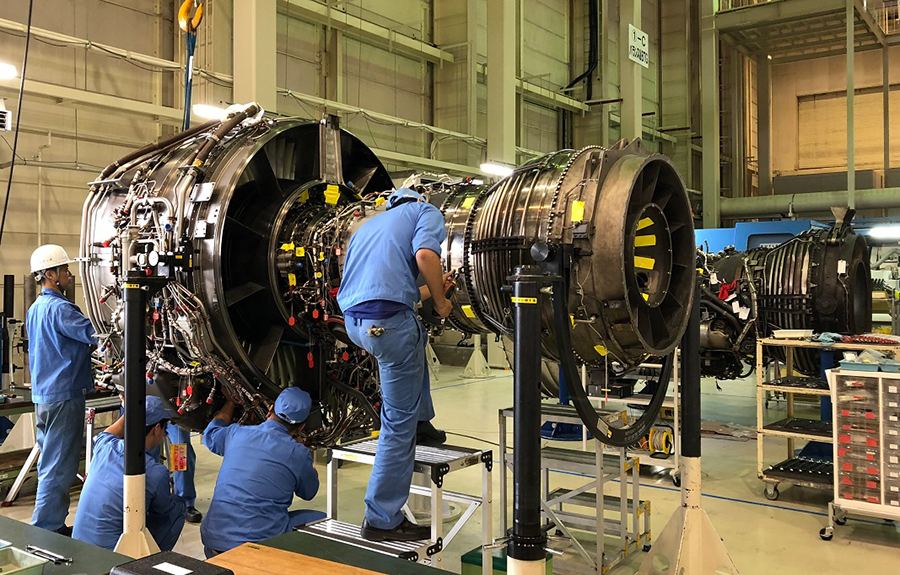 ---
About MHI Group
Mitsubishi Heavy Industries (MHI) Group is one of the world's leading industrial groups, spanning energy, smart infrastructure, industrial machinery, aerospace and defense. MHI Group combines cutting-edge technology with deep experience to deliver innovative, integrated solutions that help to realize a carbon neutral world, improve the quality of life and ensure a safer world. For more information, please visit www.mhi.com or follow our insights and stories on spectra.mhi.com.