MHI-MME Launches New Models of Small, Lightweight, and High-Efficiency Turbochargers for Diesel Engines
-- MET-MBII Axial-flow Turbocharger Series for Two-stroke Engines, and the MET-ER Radial Turbocharger Series for Four-stroke Engines --
・ New products have fewer components for improved maintenance, lowering both initial and maintenance costs.

・ Exhibit highlighting the advantages of the new products at SMM 2018, the world's leading trade fair for the maritime industry, held in Hamburg, Germany.
Tokyo, August 30, 2018 - Mitsubishi Heavy Industries Marine Machinery & Equipment Co., Ltd. (MHI-MME), a group company of Mitsubishi Heavy Industries, Ltd. (MHI), has developed new models of its MET Turbochargers for diesel engines. The MET-MBII axial-flow turbocharger series mainly for two-stroke engines is smaller and lighter than the existing MET-MB series, with a 16% greater air flow capacity. The MET-ER radial turbocharger for four-stroke engines is more compact, and with fewer components for improved maintainability.
Axial-flow turbochargers are mainly used for large two-stroke marine propulsion diesel engines. The MET-MBII series has been reduced in size to lower the initial cost, weight, and maintenance costs, while still retaining the same performance as the MET-MB series, which has reached cumulative production of more than 2,000 units, and demonstrated high reliability and maintainability.
Radial turbochargers are mainly used for four-stroke engines for marine and land use. The MET-ER series offers improved performance and a more compact size compared to the MET-SR series of radial turbocharges, which reached a cumulative production total of 15,000 units in 2018. Comparing systems with 1,000kW output, the new MET16ER is around 40% smaller than the existing MET18SRC because of the greater air flow capacity. It also offers improved maintainability with around 30% fewer components, which results in a lower initial cost, enhancing its environmental performance, economic efficiency, and functionality.
MHI-MME will exhibit the new model MET turbochargers, along with virtual reality (VR) and mixed reality (MR) presentations, at SMM 2018, the world's leading trade fair for the maritime industry, to be held in Hamburg, Germany for four days from 4 September. The exhibit will highlight the high standards met by the new models, including the high pressure ratio performance, smaller size, and lower cost that are required by the market to comply with the stricter regulations on exhaust gas from marine vessels and to enhance the efficiency of ship engines.
MHI-MME was launched as a group company of MHI in October 2013, adjusting form through splits and consolidation of group business, and a change to the company name. MHI-MME provides the global maritime industry with sales and licensing of a broad lineup of marine machinery, including MET turbochargers, marine boilers and turbines, steering gears, fin stabilizers, propellers, deck cranes, and deck machinery.
Going forward, with the aim of gaining a largest share of the global market for MET turbochargers, MHI-MME will work to further enhance product efficiency, and reduce the size and weight, and build a global production and sales network with an additional focus on expanded licensing.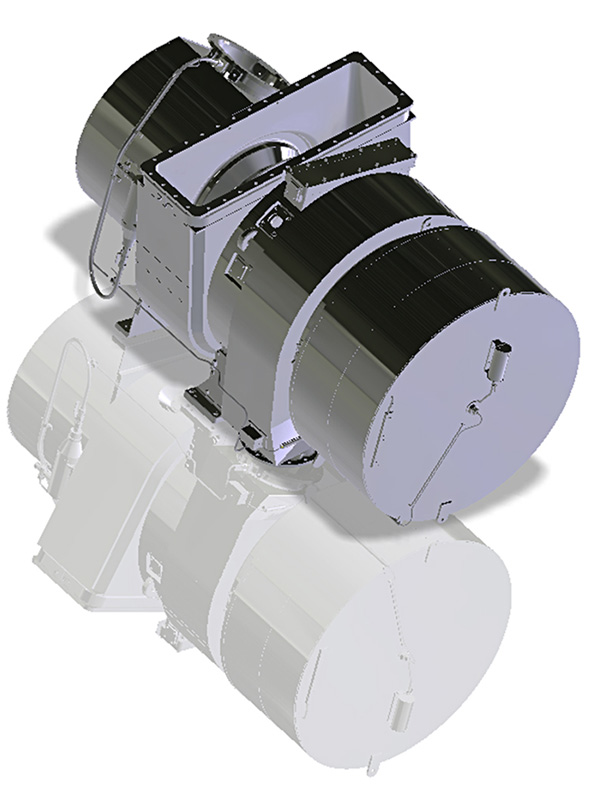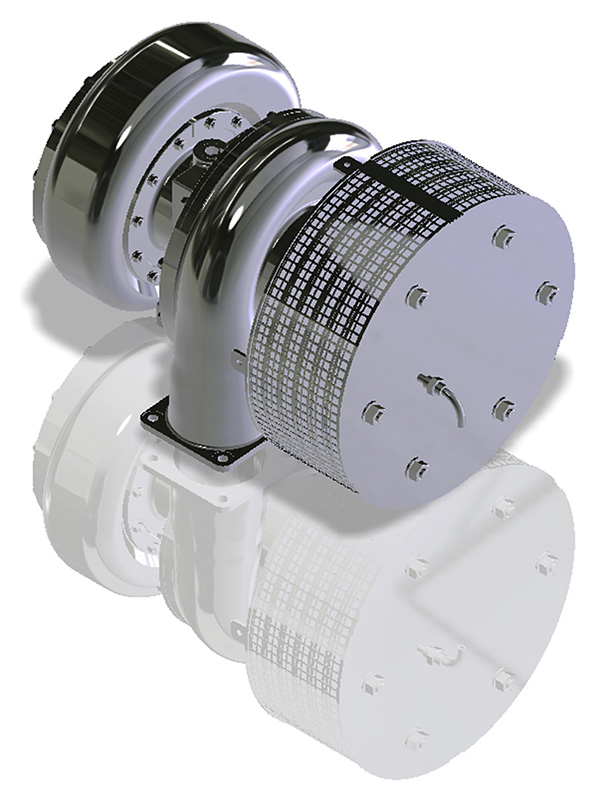 ---
About MHI Group
Mitsubishi Heavy Industries (MHI) Group is one of the world's leading industrial groups, spanning energy, smart infrastructure, industrial machinery, aerospace and defense. MHI Group combines cutting-edge technology with deep experience to deliver innovative, integrated solutions that help to realize a carbon neutral world, improve the quality of life and ensure a safer world. For more information, please visit www.mhi.com or follow our insights and stories on spectra.mhi.com.