Commercial-use Air Conditioner Production and Sales Company in Qingdao, China, Relocated
-- Mitsubishi Heavy Industries-Haier (Qingdao) Air-Conditioners Co., Ltd., Joint Venture with Haier --
・ Operations at new head office and manufacturing plant launched April 20
・ Relocated in tandem with urban redevelopment program
・ Business scale steadily expanding, supported by solid demand in Chinese market
Tokyo, April 20, 2018 - Mitsubishi Heavy Industries Thermal Systems, Ltd. (MTH), a Group company of Mitsubishi Heavy Industries, Ltd. (MHI), today opened its newly relocated head office and manufacturing plant for Mitsubishi Heavy Industries-Haier (Qingdao) Air-Conditioners Co., Ltd. (MHAQ), a joint venture in China with Qingdao Haier Co., Ltd. (Haier), a leading producer of home appliances and electronics. From its home base in Qingdao, Shandong Province, MHAQ manufactures and sells commercial-use air-conditioners. Its head office and manufacturing facility were transferred to a new location in the city's Jimo District in tandem with an urban redevelopment program overseen by Qingdao's municipal administration authority.
A ceremony was held at the new site to mark the occasion. Attendees included: representing MHI, Kazuaki Kimura, Senior Executive Vice President and President & CEO of the Industry & Infrastructure domain; representing MTH, President & CEO Kaoru Kusumoto; and representing MHAQ, President Masahiko Sakamoto. Haier, the JV partner, was represented by Wang Li, President of Qingdao Haier Air Conditioning Electronic Co., Ltd.
Construction of MHAQ's new head office and manufacturing plant started in autumn 2017 in an area north of Qingdao's city center. Both facilities are housed in a 4-story steel-frame structure with a total floor area of approximately 60,000m2. MHAQ produces and sells commercial-use air conditioners for office buildings and shops, mainly in the Chinese market. It also produces residential-use multi-system air conditioners for use in condominiums, a market undergoing robust growth. In line with the special needs of the Chinese market, multiple indoor units can be operated with a single outdoor unit.
MHAQ was established in 1993, with MTH contributing a 55% equity share and Haier providing the remaining 45%. Supported by solid demand within the Chinese market, the company has posted steady growth in both production and sales volumes.
MTH is a specialist in air-conditioning and refrigeration systems offering innovative thermal solutions, and will continue to develop highly competitive products to further enrich people's lives all around the world. The company will also devote resources to optimizing production structures - including adjustments to the locations of its bases worldwide - in order to become even more competitive within the global market and to help protect the global environment.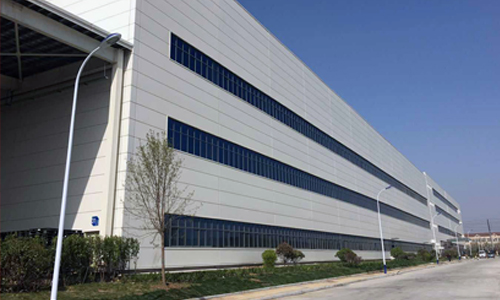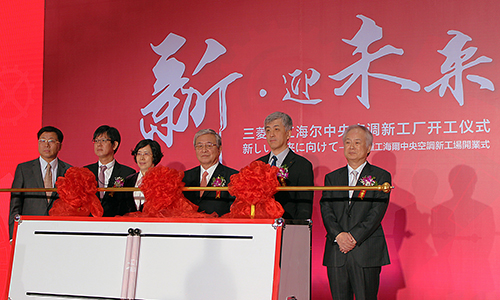 ---
About MHI Group
Mitsubishi Heavy Industries (MHI) Group is one of the world's leading industrial groups, spanning energy, smart infrastructure, industrial machinery, aerospace and defense. MHI Group combines cutting-edge technology with deep experience to deliver innovative, integrated solutions that help to realize a carbon neutral world, improve the quality of life and ensure a safer world. For more information, please visit www.mhi.com or follow our insights and stories on spectra.mhi.com.