MHI to Establish Sales and After-sales Service Company for Truck/Trailer Reefers in Thailand JV with Local Partner, Mahajak
Tokyo, June 30, 2016 - Ryoju Cold Chain Co., Ltd. (RCC, CEO: Norio Ando, HQ: Chiyoda-ku, Tokyo) of the Mitsubishi Heavy Industries, Ltd. (MHI) Group will establish a sales and after-sales service company for truck/trailer reefers in Thailand from October this year. The company will be a JV with the local partner Mahajak Industry Co., Ltd.. The aim is to expand sales, serving the growing needs for refrigerated logistics in Thailand and Southeast Asia.
RCC is a 100% subsidiary of MHI engaged in domestic sales of truck/trailer Reefers. The JV name will be RCC Asia Co., Ltd. and RCC will invest 10% with Mahajak investing the remaining 90%. The CEO will be Mr. Chatchawan Kanchanachayphoom from Mahajak. The headquarters will be based in Mahajak Group land in the Bangkok area. In future, RCC will consider increasing investment to expand the business.

Mahajak was established in 1969 as a manufacturer and sales company for bolts, screws and springs, and has grown to become one of Thailand's leading companies in areas such as sales of audio equipment and air-conditioning equipment, and development of the cold chain business. MHI and Mahajak have built a strong relationship since 1988, when the two companies established the Thai JV Mitsubishi Heavy Industries-Mahajak Air Conditioners Co., Ltd. which is engaged in manufacturing and sales of household and industrial air conditioners. By partnering with an experienced local company, the operations of the new company are expected to be smooth and stable.

As living standards rise in Thailand and Southeast Asia, needs for refrigerated logistics are growing rapidly, particularly for food. This is due to reasons such as the growth of convenience stores operated by Japanese and local companies. As local companies increasingly introduce MHI's refrigerated units, the need for the same level of installation and after-sales service that RCC offers in Japan has strengthened, and a directly controlled local base has become necessary. The establishment of the new JV is a result of this situation.

MHI strongly supports the business development of the new JV company through the close cooperation of RCC and Mahajak, and by concentrating its efforts on expanding sales of refrigeration units, the company will continue to contribute to the development of refrigerated logistics with a high level of freshness in Thailand and Southeast Asia.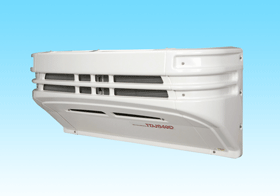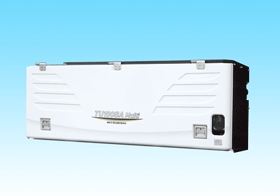 TDJS40D                  TU100SA Multi
---