MHI and Nichiyu Forklift to Launch Preparatory Committee in Conjunction with Acquisition of Shares of UniCarriers Holdings Corp.
Mitsubishi Heavy Industries, Ltd.
Mitsubishi Nichiyu Forklift Co., Ltd.
Tokyo, September 14, 2015 - Mitsubishi Heavy Industries, Ltd. (MHI) and Mitsubishi Nichiyu Forklift Co., Ltd. have taken a joint decision to launch, effective October 1, 2015, a preparatory committee in conjunction with acquisition by the two companies of shares of UniCarriers Holdings Corporation, as previously announced on July 31.
The preparatory committee will be jointly operated by MHI, Mitsubishi Nichiyu Forklift and UniCarriers, with MHI Director and Senior Executive Vice President Atsushi Maekawa serving in charge. The committee will, to the extent permissible under applicable laws (including antitrust or competition laws), draw up business policies and strategies to further enhance the reputation as a world-class manufacturer of logistics machinery and equipment.

In today's forklift industry, amid intensifying global competition, scale expansion is becoming increasingly important for securing profitability. Scale expansion has also become indispensable in the realm of research and development, including new technologies, as the industry increasingly faces the need to respond to global environmental issues.

Through acquisition of UniCarriers, MHI and Mitsubishi Nichiyu Forklift will achieve a full lineup of product offerings giving them greater response capacity to customers' diverse needs. The move is also targeted at enhancing the companies' R&D capabilities and boosting their product competitiveness. Furthermore, through mutually complementary sales networks, MHI's and Mitsubishi Nichiyu Forklift's global expansion opportunities will be enhanced, thereby strengthening their business foundations and enabling expansion in business scale. In addition, by aggregating the cutting-edge innovative technologies of the MHI group companies, the acquisition of UniCarriers is aimed at creating products of high added value and a business model transcending the conventional parameters of the logistics machinery and equipment industry.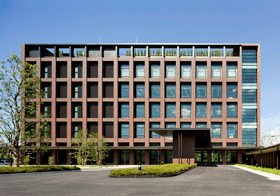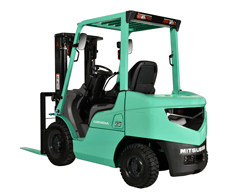 Mitusbishi Nichiyu Forklift's Head Quarters in Kyoto and its forklift truck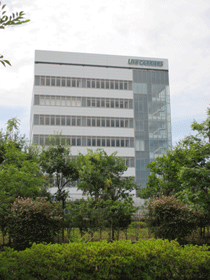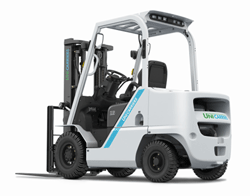 UniCarriers' Head Office in Kanagawa and its forklift truck
---
About MHI Group
Mitsubishi Heavy Industries (MHI) Group is one of the world's leading industrial groups, spanning energy, smart infrastructure, industrial machinery, aerospace and defense. MHI Group combines cutting-edge technology with deep experience to deliver innovative, integrated solutions that help to realize a carbon neutral world, improve the quality of life and ensure a safer world. For more information, please visit www.mhi.com or follow our insights and stories on spectra.mhi.com.