MHI Receives "Best IR Award" from The Japan Investor Relations Association
-- First-time Citation Presented for Clarity of Management Stance, And Corporate Vision, Coupled with Proactive IR Initiatives -
Tokyo, November 21, 2014 - Mitsubishi Heavy Industries, Ltd. (MHI) has received one of this year's "Best IR Awards" presented annually by the Japan Investor Relations Association (JIRA). The company was cited for the clear and detailed way in which it has delineated and explained its management stance to the market and to investors. The JIRA award program is now in its 19th year, and this marks the first time MHI has received this coveted honor.
Awards are presented annually to enterprises that have a deep understanding of the concepts behind investor relations (IR), proactively implement IR initiatives, and are solidly supported by the market as a result. The program was inaugurated to instill greater awareness of the importance of IR in Japanese companies and to achieve widespread adoption of IR practices in industry members. For the 19th awards of this year, a total of 261 companies applied for screening for the 2014 JIRA awards. After three screening phases, a total of 14 companies were chosen as award winners, including two for the "IR Grand Prix Award," five for the "Best IR Award," five for the "IR Special Award" and two for the "IR Award for Small to Medium Capitalization Companies."
The JIRA cited reasons for selecting MHI for a "Best IR Award" as follows:
"Mitsubishi Heavy's top management's direct approach to the capital markets is very apparent and clearly reflected in its easy to understand business strategy. Furthermore, the Company clearly explains progress in the achievement of its medium term business plan in its presentation documents. The Company's efforts to consolidate and restructure business divisions and to provide facility tours have also received high regard, in addition to its IR activities that clearly state where the business strategy is designed to take the company. Improvements in capital efficiency and fortification of corporate governance are part of the company's business strategy and have also received high regard from investors. Mitsubishi Heavy has also proactively conducted IR activities for individual investors."
For details, please visit the JIRA's website:
https://www.jira.or.jp/english/index.html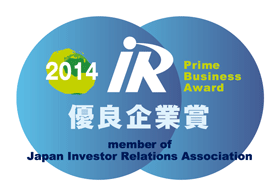 With receipt of its very first award from the JIRA, MHI's management team will redouble its efforts to engage in meaningful dialogue with shareholders and investors and to make timely disclosures of vital information. The entire company is all the more determined to carry out IR activities that will lead to the enhancement of MHI's corporate value.
---
About MHI Group
Mitsubishi Heavy Industries (MHI) Group is one of the world's leading industrial groups, spanning energy, smart infrastructure, industrial machinery, aerospace and defense. MHI Group combines cutting-edge technology with deep experience to deliver innovative, integrated solutions that help to realize a carbon neutral world, improve the quality of life and ensure a safer world. For more information, please visit www.mhi.com or follow our insights and stories on spectra.mhi.com.