MHI to Add 11 New High-performance and Standard Models to Residential-use Air Conditioner Lineup
-- Features to Include "Bio-clear" and "Jet Airstream" Operating Modes --
Tokyo, January 27, 2014 - In February Mitsubishi Heavy Industries, Ltd. (MHI) will progressively launch two new series of residential-use air conditioners, 11 models in all, into the domestic Japanese market. Among the functions provided to create pleasant and comfortable living environments are "bio-clear," an operating mode that purifies the air and kills or suppresses viruses and bacteria by means of enzymes, and "jet airstream," which enables swift and powerful cooling or heating.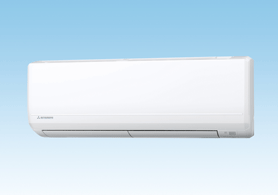 The new high-performance "RR Series" is to include five models for rooms of approximately 10 and 25 square meters (m2) in area; the standard-performance "TR Series" will consist of six models for room areas ranging from 10 to 30m2. No list prices are set by the manufacturer.

All models in the RR and TR Series are standard-equipped with a "bio-clear" operating mode that effectively suppresses allergens such as pollen, mold, ticks and viruses. They also feature "jet airstream" and "jet warp" operating modes enabling swift cooling or heating using large volumes of air. Another operating mode, "omakase airstream," performs efficient, uniform room cooling or heating by automatically controlling the airflow volume and direction.

The RR Series models also come with an "automatic filter cleaning" function that prevents the filter from clogging, thereby contributing to sustained energy performance. The smaller-capacity (10/13m2) offerings in the RR and TR Series operate through compact, lightweight outdoor units that require less installation space and facilitate installation work.

In addition to the main features described above, air conditioners in the RR and TR Series also incorporate a "programmable timer" function enabling automatic ON and OFF at the same time each day, and a combination of features to maintain clean operation over long durations (clean plate heat-exchanger fins, antibacterial fan, "internal cleaning" operating mode, etc.).

The RR and TR Series join the top-of-the-line SR Series, containing six models, launched last November. This brings MHI's lineup of residential-use air conditioners to 17 models in all, to accommodate a wide array of user requirements.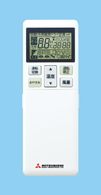 [Large LED screen remote control unit]
---
About MHI Group
Mitsubishi Heavy Industries (MHI) Group is one of the world's leading industrial groups, spanning energy, smart infrastructure, industrial machinery, aerospace and defense. MHI Group combines cutting-edge technology with deep experience to deliver innovative, integrated solutions that help to realize a carbon neutral world, improve the quality of life and ensure a safer world. For more information, please visit www.mhi.com or follow our insights and stories on spectra.mhi.com.