MHI Contracts Exclusive Use of Nursery School in Mitsubishi Juko Yokohama Building for Children of Employees
-- Initiative Taken to Create a Workplace Environment Conducive to Simultaneous Performance of Work and Childrearing Duties --
Tokyo, January 21, 2014 - Effective January 20 Mitsubishi Heavy Industries, Ltd. (MHI) contracted exclusive use of a nursery school within the Mitsubishi Juko Yokohama Building in Naka-ku, Yokohama, for children of company employees. The facility, named "Sun Marina Kids," was established and is operated by Nichii Gakkan Company (Nichii Gakkan). MHI has taken this move in order to provide employees a workplace environment conducive to childrearing while continuing to perform their professional duties. Sun Marina Kids is MHI's second in-house facility of its kind; in April 2010 the company started use of the "Kira-Kids Nursery" at its Nagasaki Shipyard & Machinery Works.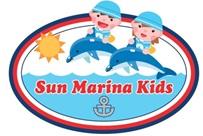 Sun Marina Kids is located within the Mitsubishi Juko Yokohama Building, a high-rise office building located in the Minatomirai district of Yokohama. Operated under Nichii Gakkan's direct management, the day nursery has an enrollment capacity of 30 children. Enrollment is open to children ages 0 to 3 of MHI and its Group company employees. The facility is open from 7 a.m. to 7 p.m. (with extension possible to 8 p.m.) and provides meals prepared on the premises.

More than a daycare center, Sun Marina Kids also focuses on education. Three study programs are offered: English, eurythmics and physical exercise. The English study program is conducted by instructors from Nichii Gakkan's "COCO Juku" chain of language schools for both children and adults. Lessons are provided at Sun Marina Kids with an emphasis on making language learning fun.

Nichii Gakkan is a comprehensive life support company undertaking business in four principal areas: medical support, health care, education and childcare. As a general care provider, the company ranks No.1 in the industry in Japan. In the area of childcare services, Nichii Gakkan directly manages a network of "Nichii Kids" nursery schools, where the dual targets are set on having children play and learn to their heart's content. It also outsources childcare services, performs temporary staffing of childcare providers, and supports the creation of daycare nurseries within places of business. The company was established in 1968. In fiscal 2012 it generated net sales of 267.1 billion yen.

The opening of Sun Marina Kids falls in line with MHI's focus on performing activities as "a bridge to the next generation," one of the aims hoisted in the "MHI Group CSR Action Guidelines." In addition to contributing to the creation of a work environment where employees can carry out their duties with full peace of mind, the facility's establishment will also support the development of human resources to shoulder the responsibilities of the next generation by enabling joint participation in company planning by male and female employees as well as the simultaneous handling of work and family duties.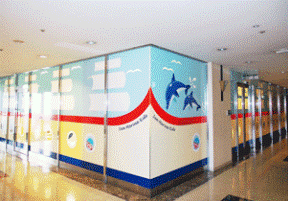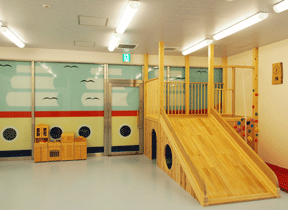 [Sailboat themed exterior]                                         [In-room slide]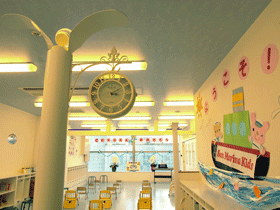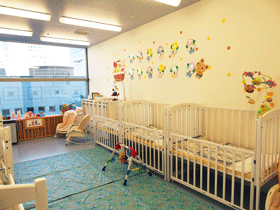 [Nursery schoolroom imaging port city Yokohama]               [Nursery room for infants]
---
About MHI Group
Mitsubishi Heavy Industries (MHI) Group is one of the world's leading industrial groups, spanning energy, smart infrastructure, industrial machinery, aerospace and defense. MHI Group combines cutting-edge technology with deep experience to deliver innovative, integrated solutions that help to realize a carbon neutral world, improve the quality of life and ensure a safer world. For more information, please visit www.mhi.com or follow our insights and stories on spectra.mhi.com.