MHI Receives Order for M701F4 Gas Turbine Power Generation Systems for Power Plant of State-owned Joint Stock Utility Company in Uzbekistan
Tokyo, September 13, 2013 - Mitsubishi Heavy Industries, Ltd. (MHI) has received an order from Daewoo International Corporation (DWIC) of Korea for two sets of an M701F4 gas turbine and generator to be installed in two gas turbine combined-cycle (GTCC) power generation plants which State Joint Stock Company Uzbekenergo (SJSC Uzbekenergo) is constructing at the existing Talimarjan Thermal Power Plant (TPP). The engineering, procurement and construction (EPC) contractor of the plant is Hyundai Engineering & Construction Co., Ltd. (Hyundai E&C) of Korea. The power plants are slated to go on-stream in 2016.
Once completed, the two GTCC power plants at the Talimarjan TPP, which is located in Talimarjan, Qashqadaryo Province, will support Uzbekistan's robust electricity demand now undergoing rapid expansion in tandem with the country's steady economic growth. The Talimarjan TPP expansion project will be co-financed by the Japan International Cooperation Agency (JICA) and the Asian Development Bank (ADB).

Each of the two GTCC power plants to be built at the site will consist mainly of a 320MW (megawatt) class M701F4 gas turbine, steam turbine, heat recovery steam generator (HRSG) and generator. MHI will manufacture and supply the gas turbines, and Mitsubishi Electric Corporation is to provide the generators.

SJSC Uzbekenergo became a wholly government-funded "state joint stock company" in 2001, transforming from a public corporation in accordance with reorganization of Uzbekistan's electricity sector. The company plays a key role in the nation's power industry, having a total power generation capacity of 12,400MW and 54,000 employees.

DWIC, established in 1967, is trader, investor, and developer handling power project and energy/resource development.

Hyundai E&C, established in 1947, is a comprehensive engineering and construction company handling construction of roads, dams, bridges, ports, plants, and residential and cultural facilities.

With GTCC type power generation, gas and steam turbines are used in combination to generate electricity in two stages, utilizing high-temperature exhaust gas from the gas turbine. This configuration enables GTCC power plants to achieve higher thermal efficiency than non-GTCC plants such as conventional boiler steam turbine plants. Higher efficiency means that GTCC plants reduce fuel consumption relative to electricity output and emit less CO2, thus making them friendlier to the environment.

MHI has delivered numerous GTCC power generation systems in Japan and abroad, and in the process has gained widespread trust in the market for its proprietary technologies and prompt delivery record. On the strength of the latest order, going forward the company intends to further strengthen its marketing activities for highly efficient GTCC power generation systems and high-efficiency gas turbines, the key components of GTCC power plants that contribute to efficient use of energy and reduction of environmental burdens.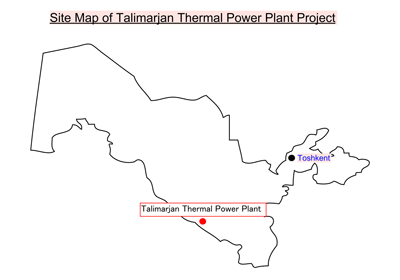 Products Page
---
About MHI Group
Mitsubishi Heavy Industries (MHI) Group is one of the world's leading industrial groups, spanning energy, smart infrastructure, industrial machinery, aerospace and defense. MHI Group combines cutting-edge technology with deep experience to deliver innovative, integrated solutions that help to realize a carbon neutral world, improve the quality of life and ensure a safer world. For more information, please visit www.mhi.com or follow our insights and stories on spectra.mhi.com.