MHIEC to Open New Sales Base in Singapore to Enhance its Presence In the Market for Waste Incineration Facilities in Southeast Asia
-- Move Targeted at Promoting Global Expansion --
Tokyo, July 29, 2013 - On August 1 Mitsubishi Heavy Industries Environmental & Chemical Engineering Co., Ltd. (MHIEC), a group company of Mitsubishi Heavy Industries, Ltd. (MHI), will open a new sales base in Singapore. The move is aimed at capturing growing demand for waste incineration facilities in Southeast Asia in a quest to accelerate global expansion. By working closely with MHI's local bases already in place throughout the region, MHIEC's new sales base will focus on information collection and negotiations seeking collaboration with local partners toward its ultimate goal of developing Southeast Asia into a key market second only to East Asia, which includes China.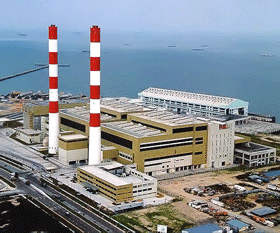 The new sales base will open as the "Waste-to-Energy Business Unit" of Mitsubishi Heavy Industries Engineering & Services Private Ltd. (MIES), a wholly owned MHI subsidiary based in Singapore. Initially MHIEC will assign one of its employees to the new base.

The new entity will also liaise with Mitsubishi Heavy Industries, Ltd. Asia Pacific (MHI-AP), which oversees all MHI local bases throughout the Asia Pacific region. With a focus on the member nations of ASEAN (Association of Southeast Asian Nations), the base will gather information on the overall market, sales, trends in initiating waste incineration facilities, etc., and also negotiate with local companies toward collaboration, pursuing a full spectrum of activities toward initiating and acquiring new project contracts. To achieve these purposes, an information network will be created with the support of MIES, MHI-AP as well as MHI's local subsidiaries and offices in the region. By forming contacts with parties in important positions relating to waste incineration facility plans, the new base will strive to elevate MHIEC's name recognition in the region further and to cultivate relationships based on trust.

MHIEC succeeded to MHI's long track record in the development of technologies in environmental systems and equipment and its abundant knowhow in the construction and operation of waste treatment facilities in 2008. MHIEC's foremost strength rests in its ability to propose comprehensive solutions, from construction through operation, based on that rich track record. To date the company has received orders for three projects in Singapore, including a waste incineration facility completed in 2000 having the world's largest processing capacity: 4,320 tons per day. As a result MHIEC enjoys the industry's most abundant track record in deliveries completed in the Southeast Asia region.

Today, on the back of economic growth, plans are under way throughout Southeast Asia to create large-scale waste incineration facilities in urban zones, particularly in Thailand, Indonesia and Malaysia, and investments into urban waste treatment facilities are expected to blossom fully in the years ahead. In response, manufacturers of environmental systems and equipment around the world, Japan included, are initiating steps to prepare their responses to these anticipated needs.

MHIEC opened a subsidiary in Beijing in February 2012 to serve as a sales base for its environmental systems and equipment in China. Now, with the addition of its new base in Singapore, the company will pursue business expansion focused on the global market also.
---
About MHI Group
Mitsubishi Heavy Industries (MHI) Group is one of the world's leading industrial groups, spanning energy, smart infrastructure, industrial machinery, aerospace and defense. MHI Group combines cutting-edge technology with deep experience to deliver innovative, integrated solutions that help to realize a carbon neutral world, improve the quality of life and ensure a safer world. For more information, please visit www.mhi.com or follow our insights and stories on spectra.mhi.com.