MHI Completes Acquisition of Pratt & Whitney Power Systems:
Small and Medium-size Gas Turbine Business Unit of Pratt & Whitney
Operations Launched under the New Corporate Name of PW Power Systems, Inc.
Tokyo, May 20, 2013 - Mitsubishi Heavy Industries, Ltd. (MHI) has completed its acquisition of Pratt & Whitney Power Systems, the small and medium-size gas turbine business unit of Pratt & Whitney (P&W), an aeroengine manufacturer. Pratt & Whitney Power Systems has changed its corporate name to PW Power Systems, Inc. (PWPS) and is now an MHI group company.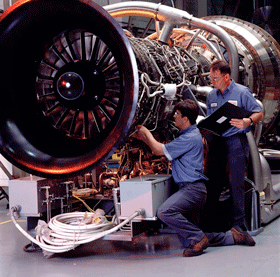 The acquisition was completed in accordance with the agreement reached last December between MHI and United Technologies Corporation (UTC) of the U.S., P&W's parent company. As part of the acquisition, MHI also acquired Turboden s.r.l. of Italy, a manufacturer of Organic Rankine Cycle (ORC) turbines* and an affiliate of PWPS. With the addition of PWPS and Turboden s.r.l., together with the planned business integration with Hitachi, Ltd. in the area of thermal power generation systems scheduled for January 2014, MHI will be able to provide a wider range of products and services for thermal power generation systems.

PWPS manufactures and services aero-derivative gas turbines, and engages in the engineering, procurement and construction of related power generation systems. The company has approximately 430 employees.

MHI has traditionally focused its gas turbine business on large-capacity, high-efficiency systems. With the addition of PWPS's small and medium-size aero-derivative engines, MHI has expanded its power generation product portfolio and is able to offer customers a full product lineup.

PWPS's aero-derivative gas turbines are highly acclaimed, especially for their emergency power generation applications, compact design, and rapid start-up time. More than 1,700 aero-derivative turbines have been delivered worldwide. Significant growth is anticipated in applications that require a flexible power source complementary to a renewable-energy power source. Robust market demand is also expected as small power sources for applications in emerging markets. PWPS's main product has been the 30MW (megawatt) class machine. The company is developing an innovative 60MW class model, which is expected to significantly boost PWPS's market share.

Turboden's ORC turbines have the capability to generate power or supply hot water using a relatively low-temperature heat source such as biomass, factory waste heat or geothermal energy. The company has sold more than 300 units in 20 countries, primarily in Europe. In Japan, increasing opportunities are emerging to use ORC technology in biomass and geothermal applications, and MHI plans to significantly increase sales in those expanding markets.

MHI and P&W have been in a collaborative relationship in aeroengine production for many years. After the acquisition of PWPS, MHI will continue to collaborate with P&W in the supply of engine parts for gas turbines and development of new machines.

Going forward, MHI intends to further strengthen its marketing activities for gas turbines, which offer clear benefits in terms of efficient energy usage and reduction of environmental burdens. Leveraging the merits of both large-capacity and aero-derivative gas turbines, as well as their synergy benefits, the company will seek to achieve a greater than 30% share of the global market.

*Note: An Organic Rankine Cycle (ORC) turbine is a turbine that uses an organic medium having a low boiling point.
---
About MHI Group
Mitsubishi Heavy Industries (MHI) Group is one of the world's leading industrial groups, spanning energy, smart infrastructure, industrial machinery, aerospace and defense. MHI Group combines cutting-edge technology with deep experience to deliver innovative, integrated solutions that help to realize a carbon neutral world, improve the quality of life and ensure a safer world. For more information, please visit www.mhi.com or follow our insights and stories on spectra.mhi.com.