Mitsubishi Minatomirai Industrial Museum Introduces New Logo, Aiming to Enhance Its Brand Image
And Form Deeper Ties with the Local Community
Tokyo, April 24, 2013 - On April 27 Mitsubishi Minatomirai Industrial Museum, established by Mitsubishi Heavy Industries, Ltd. (MHI) in Yokohama in 1994, will introduce a new logo in the runup to celebrating its 20th anniversary next year. With the new logo, which consists of both a new symbol and new logotype, the museum aims to further enhance its brand image and to promote closer ties with its local community. The new logo will be adopted on a progressively expanding basis.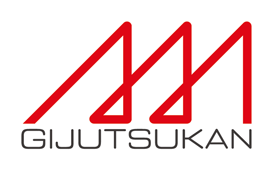 The new symbol features a simple continuous line design suggestive of three connected triangles, in a configuration meant to embody continuity to the future. Besides the triangle effect, which harks back to Mitsubishi's traditional "three-diamond" pattern, the line also implicitly conveys the three "M"s in Mitsubishi, Minatomirai and Museum while simultaneously expressing the perceived mechanical aspect of technology and wave-like continuation. Red has been adopted to symbolize the passion inherent in Mitsubishi "monozukuri," i.e. manufacturing. The overall impression of the symbol is intended to convey dynamism, continuity and a sense of fun.

The Mitsubishi Minatomirai Industrial Museum was opened by MHI in Yokohama in June 1994 to promote exchanges with the local community and to foster interest in science and technology. The museum uses actual machinery and equipment, scale models, video presentations and explanatory panels to present easy-to-understand introductions to MHI's state-of-the-art technologies and products. Exhibits are divided into six zones: Environment/Energy, Aerospace, Ocean, Transportation, Daily Life Discovery and Technology Quest. The museum welcomed its 2 millionth visitor in October 2012 and will mark its 20th anniversary in June 2014.

With adoption of its new logo, going forward the Mitsubishi Minatomirai Industrial Museum will now proceed toward further enhancement of its displays and the pursuit of closer ties with its local community, in a quest to be increasingly familiar to a growing number of visitors.
Outline of Mitsubishi Minatomirai Industrial Museum
Location:Mitsubishijuko Yokohama Building, 3-1, Minatomirai 3-chome, Nishi-ku, 
                Yokohama 220-8401
Telephone: +81-45-200-7351
Fax: +81-45-200-9902
Website: http://www.mhi.co.jp/en/museum/
Mobile site: http://museum.mobile.mhi.co.jp
Access: 3-minute walk from Minatomirai Station on the Minatomirai Subway Line;
8-minute walk from Sakuragicho Station on the JR Negishi Line or Yokohama Subway Line
Open hours: 10:00 a.m. to 5:00 p.m. (admission until 4:30 p.m.) 
Closed days: Mondays (Tuesday, when Monday is a national holiday)
Admission fee: 500 yen for adults 
                         300 yen for junior and senior high school students 
                         200 yen for elementary school students 
                         100 yen discount per person for groups of 20 or more people
Admission is free for elementary school, junior and senior high school and university field trip visits, provided a reservation is made at least three days in advance of the visit.
Admission is free for seniors aged 65 years or older, disabled persons and their attendants (necessary to show document to qualify).

---
About MHI Group
Mitsubishi Heavy Industries (MHI) Group is one of the world's leading industrial groups, spanning energy, smart infrastructure, industrial machinery, aerospace and defense. MHI Group combines cutting-edge technology with deep experience to deliver innovative, integrated solutions that help to realize a carbon neutral world, improve the quality of life and ensure a safer world. For more information, please visit www.mhi.com or follow our insights and stories on spectra.mhi.com.