MHI to Enhance Cruise Ship Repair and Conversion Business
To Accommodate Cruise Market Expansion in Asia
-- Orders Taken to Refurbish Nippon Maru and Fuji Maru --
Tokyo, December 12, 2012 - Mitsubishi Heavy Industries, Ltd. (MHI) is taking steps to strengthen its cruise ship repair and conversion business. Recently, along with swift expansion of the cruise market in Asia it has become increasingly important for cruise companies, both Japanese and foreign, to differentiate their services and enhance their responsiveness to customer needs. Against this backdrop, MHI has received orders from Mitsui O.S.K. Passenger Line, Ltd. (MOPAS) and Nippon Charter Cruise, Ltd. (NCC) for repair and conversion work on the Nippon Maru and Fuji Maru, respectively. The work will be performed at MHI's Yokohama Dockyard & Machinery Works in Kanagawa Prefecture between mid-December and the end of January 2013.
The repair and conversion work on the two ships will be carried out in line with the medium- to long-range maintenance plans of MOPAS and NCC, respectively, to ramp up ship safety and passenger comfort. Earlier, the Yokohama Dockyard undertook a major conversion of the Nippon Maru in 2010. Under the new orders, work on the Fuji Maru will take place from December 14 through 26 and on the Nippon Maru from January 15 through 27. In the latter instance, besides periodical mandated inspection, work will also be performed to boost energy savings and passenger service, including installation of LED lighting and upgrading of galley facilities.

Both ships were built at MHI's Kobe Shipyard & Machinery Works. The Fuji Maru, which went into service in 1989, was the first cruise ship manufactured in Japan in the postwar era. The 23,235 gross tonnage (GT), 167m (meter) long and 24m wide ship has 163 cabins. The Nippon Maru, the third ship so named, went into operation in 1990; it has 202 cabins and features a 166.65m long, 24m wide hull with 22,472 GT.

Among facilities in Japan dedicated to ship repair and conversion, MHI's Yokohama Dockyard is the only one with a track record of servicing American and European cruise ships. MHI is also the sole domestic company that has built cruise ships for foreign cruise companies, at its Nagasaki Shipyard & Machinery Works. Leveraging its outstanding facilities, its staff of experienced engineers and accumulated technological expertise, going forward the company looks to establish a competitive and advantageous position in the expanding market for repair and conversion of cruise ships.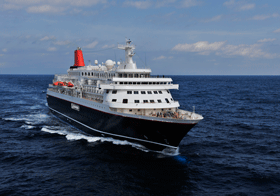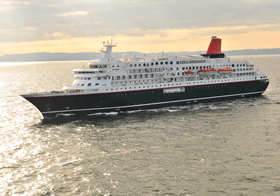 [Nippon Maru]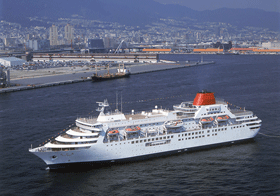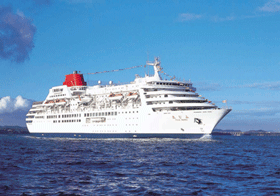 [Fuji Maru]
---
About MHI Group
Mitsubishi Heavy Industries (MHI) Group is one of the world's leading industrial groups, spanning energy, smart infrastructure, industrial machinery, aerospace and defense. MHI Group combines cutting-edge technology with deep experience to deliver innovative, integrated solutions that help to realize a carbon neutral world, improve the quality of life and ensure a safer world. For more information, please visit www.mhi.com or follow our insights and stories on spectra.mhi.com.