MHI's Matsusaka Plant Receives Award from General Motors:
"Supplier Quality Excellence Award" for 2012
-- Only Car Air-Conditioner Manufacturing Plant
in Japan Selected --
Tokyo, November 27, 2012 - The Matsusaka Plant of Mitsubishi Heavy Industries, Ltd. (MHI) in Mie Prefecture, which belongs to MHI's Air-Conditioning & Refrigeration Systems business segment, has received the General Motors Supplier Quality Excellence Award for 2012. The citation is a new award introduced by General Motors Company (GM) this year to recognize specific supplier locations that have met or exceeded a stringent set of quality performance criteria. MHI's Matsusaka Plant was selected for its outstanding performance in the area of car air-conditioner related components.
At the awards ceremony that took place recently in Japan, a total of 30 locations representing 19 Japanese companies were awarded for achieving an extremely high level of quality in the period from July 1, 2011 through June 30, 2012. The Matsusaka Plant was the sole recipient in the area related to car air-conditioners. MHI has been supplying car air-conditioner related components to GM since 1997 and, in particular, has delivered numerous units of electrically driven compressors. In citing the Matsusaka Plant, GM recognized the plant's excellence in both product quality and punctuality of delivery.

In recent years GM has been rapidly expanding its manufacturing and sales networks in the markets of the emerging economies, including the Asian region, while simultaneously focusing on further enhancement of product quality. In tandem with these moves, procurement from Japanese manufacturers has been increasing. The newly adopted award system represents GM's intent to promote mutual prosperity with its Japanese suppliers.

Encouraged by receipt of the GM award, going forward MHI aims to further intensify its activities pertaining to car air-conditioner related technology development and to elevate its productivity levels even higher.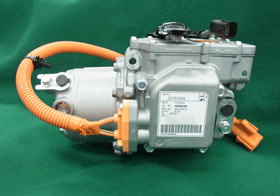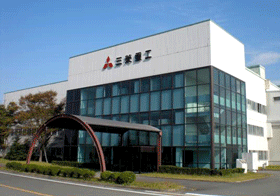 [electrically driven compressor]                                        [Matsusaka Plant]

Products Page
---
About MHI Group
Mitsubishi Heavy Industries (MHI) Group is one of the world's leading industrial groups, spanning energy, smart infrastructure, industrial machinery, aerospace and defense. MHI Group combines cutting-edge technology with deep experience to deliver innovative, integrated solutions that help to realize a carbon neutral world, improve the quality of life and ensure a safer world. For more information, please visit www.mhi.com or follow our insights and stories on spectra.mhi.com.