MHI to Open Showroom at Changshu Machine Tool Production Plant To Enhance Support for Customers and Users in China
Tokyo, June 27, 2012 - On July 2 Mitsubishi Heavy Industries, Ltd. (MHI) will open a showroom of the company's machine tools within its machine tool production plant in Changshu, Jiangsu Province. Through establishment of the showroom MHI aims to demonstrate the high-performance features of its machine tools, including gear cutting machines, as well as the company's ability to respond to customer needs; at the same time the new facility will also enhance user support, including consultation on technical matters and trial cutting. Through these activities, MHI looks to expand its customer base in the Chinese market. In tandem with the showroom opening, MHI will exhibit its main products at the 14th Shanghai International Machine Tool Fair (EASTPO 2012) taking place in Shanghai from July 3. Both initiatives are targeted at promoting further penetration of MHI brand machine tools in the Chinese market.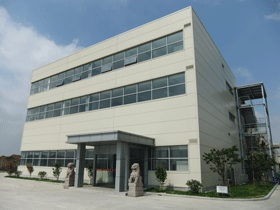 The new machine tool showroom will be opened at Changshu Ryoju Machinery Co., Ltd., where MHI has been producing gear cutting machines since April 2011. It will initially exhibit MHI's best-selling GE15A dry-cut gear hobbing machine, which was MHI's first machine tool produced at the plant. The GE15A performs machining completely without use of cutting oil. MHI also plans to introduce its SE25A dry-cut gear shaping machine soon. Within the new showroom, personnel will be on hand to guide visitors, perform trial cutting, and offer consultation on machining techniques and machine operation. Precision cutting tools and machined workpieces will also be on display.

Until now the Changshu plant has displayed machines and provided trial cutting and technical consulting services relating to machining. With establishment of a showroom MHI will further strengthen its customer support services and upgrade the plant from a production base to a user support base in China. The company also plans to proactively conduct machine tool seminars and provide more advanced technical guidance and support for specific workpieces brought in by customers.

At EASTPO 2012 MHI will exhibit the GE15A manufactured at the Chinese plant as well as large-size construction machinery parts machined using the company's MVR Series, its mainstream double-column, five-face vertical precision milling machine. The GE15A and MVR Series, whose high-precision and high-speed machining features have been highly acclaimed by customers, are used in diverse machining applications. Numerous units have been delivered to a variety of industries, including automobiles, construction machinery, general machinery and infrastructure equipment.

EASTPO, which has taken place annually since 1999, is the second-largest machine tool fair in China after the China International Machine Tool Show (CIMT), an event held every second year since the first fair in Beijing in 1989. EASTPO is seen as more domestic- and business-oriented. This year EASTPO takes place at the Shanghai New International Expo Center (SNIEC) from July 3 through 6.

In China, supported by recent rapid advances in vehicle ownership and the penetration of regional development activities into inland areas, capital investment into automobile and construction machinery production is being conducted vigorously. In response to these developments, MHI looks to fully leverage opportunities to promote its machine tools by aggressively participating in various local exhibitions, including EASTPO and CIMT, while also enhancing the Changshu plant as a user support base. By widely demonstrating its strengths backed by local production of machine tools and enhanced services, including at the new showroom, MHI intends to accelerate its expansion drive in the Chinese market.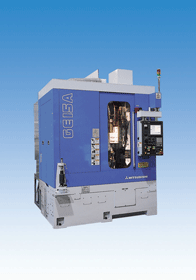 [MHI's best-selling GE15A dry-cut gear hobbing machine]
Products Page
---
About MHI Group
Mitsubishi Heavy Industries (MHI) Group is one of the world's leading industrial groups, spanning energy, smart infrastructure, industrial machinery, aerospace and defense. MHI Group combines cutting-edge technology with deep experience to deliver innovative, integrated solutions that help to realize a carbon neutral world, improve the quality of life and ensure a safer world. For more information, please visit www.mhi.com or follow our insights and stories on spectra.mhi.com.