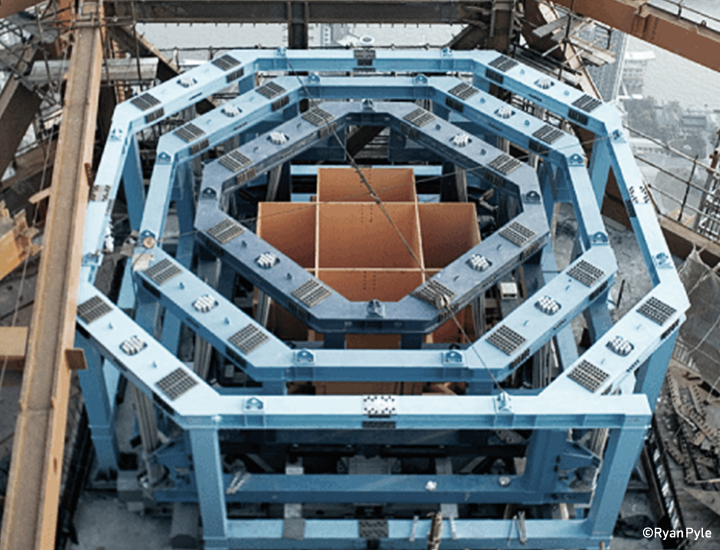 The First Tuned Active Damper (TAD) in Mainland China, Designed to Prevent a High-rise Building from Wind Sway
The Shanghai World Financial Center was completed in the vivid city of Shanghai, in the spring of 2008. MHI's TAD, which has been used in many buildings such as the Yokohama Landmark Tower in Japan, was also adopted for the skyscraper complex with 101 floors above ground level and a height of 492 meters, to reduce swaying and ensure living comfort. The system uses a motor to control the movement of the damper to reduce the swaying of the building. When sensors detect any swaying of the building due to strong winds, the movement of 150-ton counterweights suspended in the device can be calculated instantaneously by the computer system. One of the outstanding features of this active-turned type system is the multifold control of the performance to detect the degree of sway by moving the weight by the motor, more actively. TAD offers excellent comfort both to the upper-level hotel and office floors.
After the installation, a performance test was executed by swaying the building, using TAD as a vibrator.