Power Gen Asia 2016 (Dates: September 20 (Tue.) - 22 (Thu.), 2016)
Power Gen Asia 2016
September 20 - 22, 2016
Seoul, Korea KINTEX
ORGANIZED BY: PenWell
MAIN CONTENTS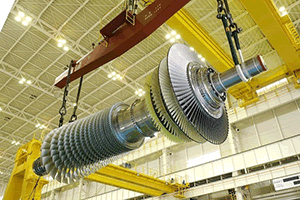 Mitsubishi Hitachi Power Systems, Ltd. (MHPS), one of the leading companies for power industry, sincerely invites you to our value added solutions for energy supply security. Proven and validated products will bring you benefit to various energy demands with less emissions.
MHPS provides a wide range of Gas Turbines, from the 30 megawatt class to 470 megawatt class. We have been designing, manufacturing and installing a wide range of steam turbines up to 1,600 megawatt class and one of the leading boiler suppliers in the world.
DATE & TIME
September 20 (Tuesday) - 22 (Thursday), 2016
VENUE
Seoul, Korea
KINTEX
Booth number: C48
ORGANIZED BY
PenWell
ADMISSION FEE
Exhibition: Free
Conference: Charged as per the below link.
http://www.asiapowerweek.com/register/eventpricing.html
OFFICIAL WEBSITE
OF THE EXHIBITION
http://www.power-gen.com/
EXHIBITOR
Mitsubishi Hitachi Power Systems, Ltd.
Mitsubishi Hitachi Power Systems Asia Pacific Pte. Ltd.