4th China Internatinoal Distributed Energy & Natural Gas Energy Exhibition 2016/ China Power & China Distributed Energy Development and Natural Gas Power Generation Forum 2016 (Dates: March 29 (Tue.)
4th China International Distributed Energy & Natural Gas Energy Exhibition 2016
China Power & China Distributed Energy Development and Natural Gas Power Generation Forum 2016
March 29- 31, 2016
ORGANIZED BY: China Electricity Council (CEC) / China Gas Association Distributed Energy Committee / Construction Industry Sub-Council of CCPIT and CCPIT Beijing / Koelnmesse (China)
MAIN CONTENTS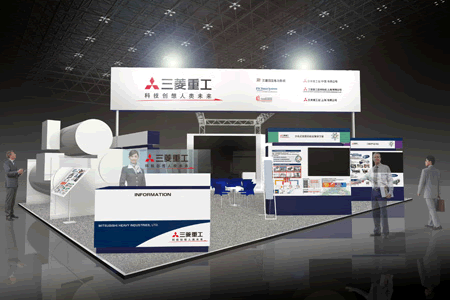 The MHI booth enables visitors to see the latest technologies through impressive exhibits of actual machines (Centrifugal Chiller) and some models (Gas Turbine, Aero-derivative Gas Turbine Packages, Organic Rankine Cycle, Packaged Gas Engine).
Also we'll introduce "MHI Distributed Energy Solution" by MHI Presentation at the forum.
We believe we offer a great chance to network with experts who can help propose solution for electric power needs to visitors.
we're really looking forward to welcoming you at the MHI booth and the MHI Presentation!
REFERENCE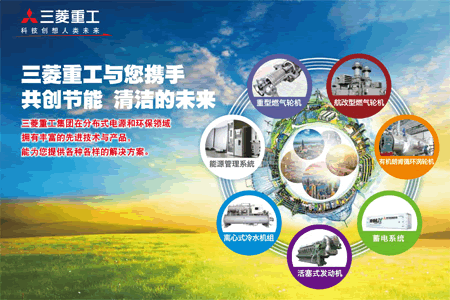 Press Information (Link to the website of MitsubishI Heavy Industries
(China) Co., Ltd.)
DATE & TIME
Exhibition and Forum
March 29 (Tuesday) - 31 (Thursday), 2016
9:30 a.m. - 5:00 p.m. (9:00 a.m. - 3:30 p.m. on 31 (Thursday) )
Presentation of MHI at the Forum (15min)
9:45 - 10:00 a.m. on 30(Wednesday)
VENUE
Exhibition
China International Exhibition Center (No.6, East Beisanhuan Rd), Beijing
MHI booth: Hall5 (5043-5054)
Forum
Radisson Blu Hotel, Beijing
ORGANIZED BY
China Electricity Council (CEC)
China Gas Association Distributed Energy Committee
Construction Industry Sub-Council of CCPIT and CCPIT Beijing
Koelnmesse (China)
ADMISSION FEE
Free of charge for entrance to the exhibition
OFFICIAL WEBSITE
OF THE EXHIBITION
http://en.de-ng.com/
EXHIBIT PRODUCTS
Energy & Environment Domain
Distributed Power Business Development Dep.

Distributed Power for Total Energy Solution
Energy Storage System

MHPS
Turboden
PWPS

Aero-derivative Gas Turbine Packages
Machinery, Equipment & Infrastructure Domain
Engine Div.

Diesel and Gas Engine Generator

Air-Conditioning & Refrigeration Div.

Centrifugal Chiller
Heat Pump