MCO introduces carbon neutral city gas, a virtually "net zero" fuel, for its steam boilers used in shop tests
At MCO, we operate steam boilers to produce the steam required in turbine and compressor shop tests. In bid to accelerate our "MISSION NET ZERO," MCO have adopted carbon neutral (CN) city gas to fuel those steam boilers.
CN city gas is an eco-friendly fuel that cancels out CO2 generated during the process from natural gas extraction to combustion by carbon offsetting the equivalent amount through greenhouse gas reduction activities.
To date, our team has worked on switching boiler fuels from heavy oil to city gas in an effort to reduce emissions of CO2 and sulfur oxides.
Proud to be the first consumer of the CN city gas for industrial use in Hiroshima Prefecture starting this year, we will adhere to our roadmap, making social contributions geared toward a carbon neutral society and achieving SDGs.
Related link (Hiroshima Gas Press Release: Introduction of Carbon Neutral LNG) (In Japanese only)
https://www.hiroshima-gas.co.jp/com/w_new/release/2021/carbon1227.htm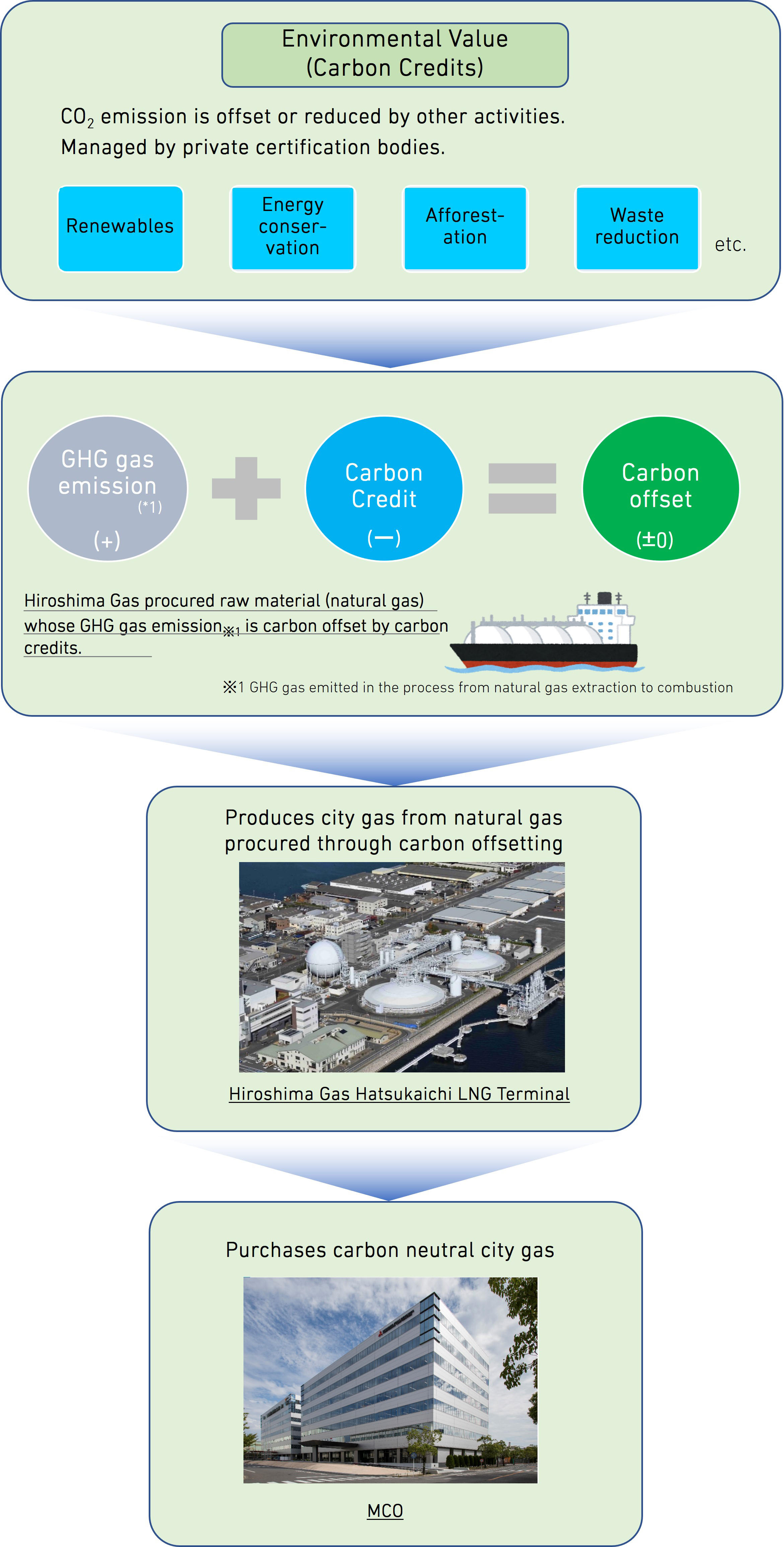 ---