Mitsubishi Heavy Industries, Ltd. (MHI), Mitsubishi Heavy Industries Compressor Corporation (MCO) and Mitsubishi Hitachi Power Systems, Ltd. (MHPS) have announced their collaboration with Exxon Mobil Corporation (ExxonMobil) to develop and explore new applications for their latest H-100 gas turbines as well as state-of-the-art compressor technologies to reduce liquefied natural gas (LNG) unit costs.
The overriding aims of the collaboration are to reduce the complexity of LNG processing plants, lower their lifecycle costs, and cut plant emissions through enhancements to MHPS's existing two-shaft gas turbine technology.
The MCO-MHPS LNG main refrigeration package is a good example of how MHI's oil & gas business is currently focused on unifying the Company's product lineup to meet market needs.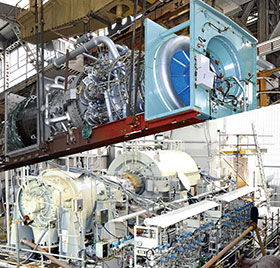 Related link
---