Mitsubishi Heavy Industries Compressor Corporation (MCO) participated in the Nitrogen + Syngas 2016 held in Berlin, Germany from February 29 to March 3.
This forum is held every year in a different city. It is the third time for MCO to participate in the forum, following our participation in the forum last year in Istanbul and the year before last in Paris. Attended by a number of our ammonia plant customers, the event gathered a total of more than 700 participants including EPC operators and process licensors.
In addition to banners, catalogs, and brochures at our booth, we gave a technical presentation on syn-gas turbine modernization (modification) projects. Followed by the dynamic Q & A session, our presentation drew a great response from the audience coming to us with more questions even after the session.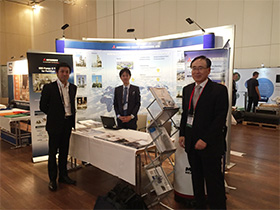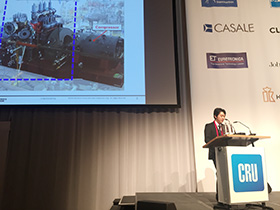 ---