From October 29 to November 2, 2017, Mitsubishi Heavy Industries Mechatronics Systems, Ltd. (MHI-MS) is exhibiting at the "24th ITS World Congress Montréal 2017" to be held at Le Palais des congres de Montreal in Canada.
Following the theme of this year's event, "Next Generation Integrated Mobility Driving Smart Cities", we will introduce our congestion charging solutions, RFID Tag base ETC system solution, and Highway Traffic Management System, including three paper presentations: The Achievement and Challenges of Multi-Lane Free Flow Tolling in Malaysia, Improvement of Automatic Toll Collection Machine, and Probe Data Analysis for EV Management.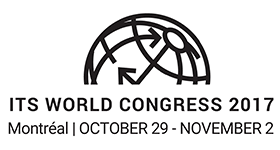 MHI-Asia Pacific (MHI-AP) from MHI Group will also be exhibiting at the featured area Smart Cities Pavilions to show their Electronic Road Pricing (ERP) and world's most advanced congestion charging system utilizing Global Navigation Satellite System (GNSS).
Along with our updates on our latest solutions, we are celebrating our 10th time in a row to exhibit at ITS World Congress. Please visit our booth at #1103 in Japan Pavilion for chats and snacks.
The ITS World Congress is the worldwide ITS dedicated event where representatives of governments, academia, and industries meet. The event offers exhibition, sessions, paper presentations, technical demonstrations, technical tours and many more and held every year in three regions, Asia Pacific, Europe and North America in turn.
---