The after-market support to customers is provided by our OEM's Service Network through their Branch offices / Resident engineers/ Dealers and Sub-Dealers covering major cities and district head quarters in their respective states. The OEM's are equipped with Trained Technicians. In order to strengthen knowledge of the OEM service technicians on our engines, we also conduct comprehensive tailor made training programs at our plant periodically. Training is product specific & consist of Class-room course, Hands-on training.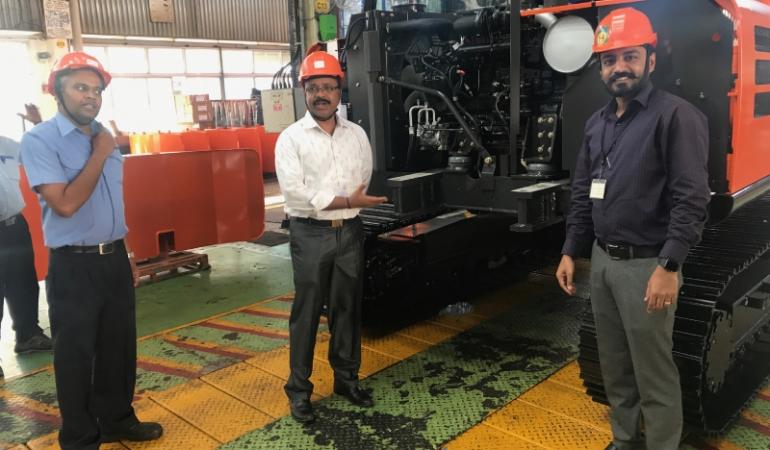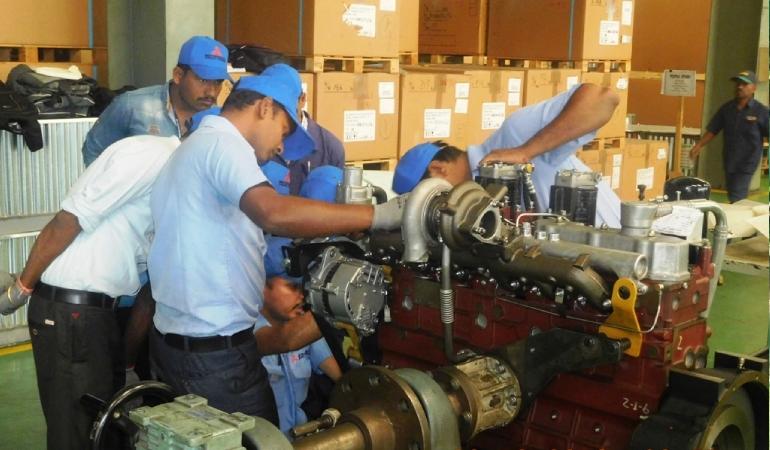 PARTS DISTRIBUTION
We provide extensive parts support for our engines with our fully computerized inventory management system which is integrated with our parent company MHIET's main system. Our parts are supplied around India via our OEM network. OEM's check real-time prices, availability, order conditions, substitutions and place their order. With the OEM network, we are able to provide fast turnaround and reliable service to meet your urgent needs. Thus, we ensure maximum uptime of customer's engine & be their desired & trustworthy supplier.
Here in MVDE's dedicated Spare Parts Store, we keep a wide variety of spare parts to support our OEM Customers to cater to the end customer's requirements. Consumables and common parts are usually available ex-stock and can be delivered within the same day.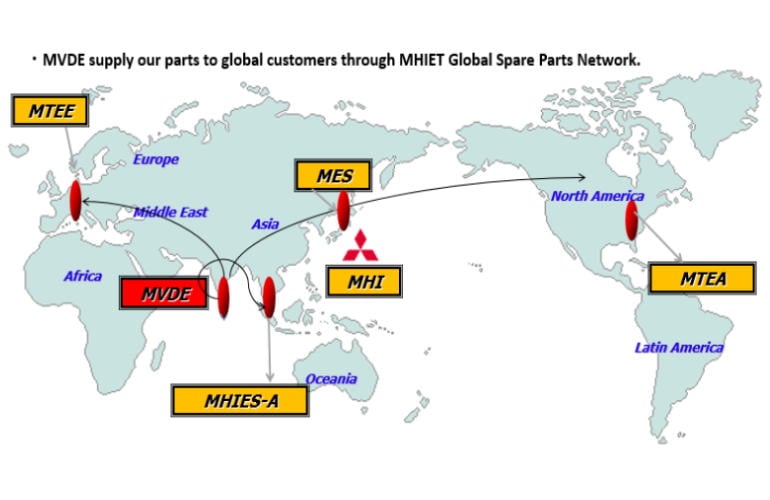 GENUINE PARTS
Mitsubishi Diesel Engine Genuine Parts are built for reliability, durability and performance excellence. Use Mitsubishi Diesel Engine Genuine Parts for performance efficiency and value for money. This ensures that your engine will drive, function and protect you the way it was intended. Mitsubishi Genuine Parts are new & the only parts approved & warranted by MVDE. You will get genuine parts by sourcing them through the MVDE's authorised OEM Customers. The authenticity and quality of each Mitsubishi Genuine part will keep your engine in the best possible condition. Inferior items can cause damage and loss of performance, even potentially compromising your safety.
Give your investment a longer life by using our Mitsubishi Diesel Engine Genuine Parts !