MESSAGE FROM MANAGEMENT
Mitsubishi Diesel Engines are globally recognized for its Power, Quality and Long-life. Our strong engineering expertise over hundred years helps in reinforcing these values despite the challenges in advancing emission norms.
Diesel Engine is an inevitable power source in critical off highway applications like agricultural tractors, construction equipment, power generators and marine vessels. While alternate fuels gradually taking over diesel in automobile, the off highway machines are quite different. With its varied use and efficiency, Diesel Engine will continue to be an irreplaceable power source for near future in off highway machines. Hence, MVDE India, under the direction of Mitsubishi Heavy Industries Group, takes every step to make the diesel engines greener and capable of meeting the most advanced norms in the world.
Today Mitsubishi Diesel Engines become household name in the industry of tractors. The capability of meeting advanced emission norm yet ensuring the right power and quality makes us reliable partner for many tractor-manufacturing companies in India. Not only tractors, but also applications like Light Towers, Mini Excavators, Pleasure craft boats and Diesel Generators for telecom towers - all of them require a similar solution and it is our key strength.
India holds huge potential to grow among emerging economies. The Govt. is aggressively scaling up the manufacturing capabilities and mission like Atmanirbhar Bharat (Self-reliant India) is very promising. Our journey is now further exciting aligning with country's mission!
COMPANY PROFILE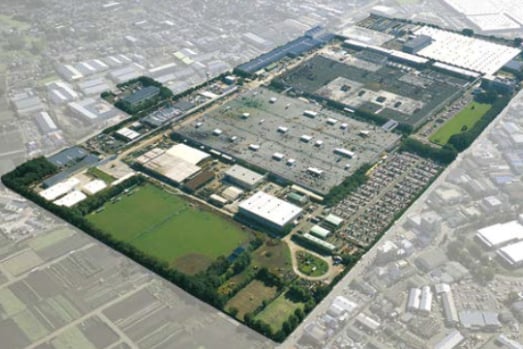 THE NEXT-GENERATION INNOVATION
We innovate not just to excel, but to create reliable power solutions that meet the diverse demands of our customers, their types of machinery, and help them function seamlessly in their daily life.
In July 2016, Mitsubishi Heavy Industries Engine & Turbocharger, Ltd. (MHIET) was formed as a separate division of Mitsubishi Heavy Industries (MHI). By forging forward with continuous technological advancement, MHIET wholly fulfils the high standards set by MHI.
MHIET, backed by years of experience, develops rugged engines and turbochargers to offer distributed energy solutions. Every product along with supreme performance also meets the strict worldwide environmental regulations.
Other than Japan, we have manufacturing plants in the Netherlands, Thailand, China, the USA, France, Singapore, Vietnam, and India. Our quality products keep spreading their ingenious solutions worldwide.
COLLABORATIVE GROWTH
When innovation meets excellence, wonders take place. To engineer products of unmatched strength, Mitsubishi Heavy Industries- VST Diesel Engines Private Ltd. (MVDE), a joint venture between Mitsubishi Heavy Industries Ltd (MHI), Japan and VST Tillers Tractors Ltd, India was established in 2007 at Mysore.
MVDE produces diesel engines for off-highway applications for both domestic and international markets. Every component of our diesel engine is designed with a global perspective to empower the machineries of our partners, Indian OEMs and help them expand their business worldwide.
The diesel engines conceived by us propel growth with their robust structure and futuristic technology. They fulfil our mission of delivering high-quality Mitsubishi diesel engines popular for their remarkable performance and help MVDE to cater to the global market through its group companies in Europe, USA and Singapore.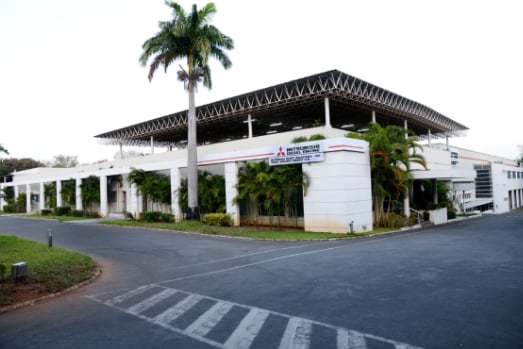 | | |
| --- | --- |
| Reach Us | Plot No 305, Hebbal Industrial Area, Metagalli, Mysore – 570016, Karnataka, India. |
| Phone | +91-821-4003435 |
| Email | [email protected] |
JOIN US AS SUPPLIER
In today's context of challenging competitive environment, resulting in customers' consistently demanding high levels of Quality, timely service and periodical reduction in cost. Out sourcing of jobs to the competent suppliers' has become the cutting edge of all Manufacturing companies. However, any outsourcing can be effective and long standing only if the suppliers stretch their association beyond contractual arrangements and align themselves with the companies in terms of Quality, Delivery, Service and Cost. MVDE competitiveness depends not only on our internal resources & management; but also our ability to relate to our suppliers and their ability to respond to changing needs of MVDE
MVDE considers its suppliers as an integral part of the organization and it is essential that we have a focused Supplier Development process to help the suppliers.
Our commitment to Suppliers is long-term and mutually beneficial relationships.