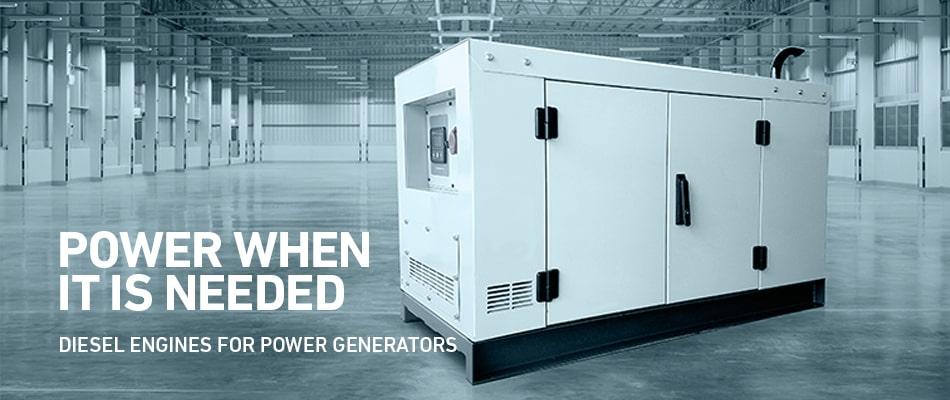 MVDE off-highway diesel engines Genset are always ready to fulfil your power needs. Whether you need to keep your home illuminated or keep your project running, we've power solutions for all.  MVDE diesel engines are crafted using cutting-edge technology for reliable performance & long operation.
Diesel Generators powered by Mitsubishi Diesel Engines are capable of delivering maximum power while being as quiet as possible and ensuring an uninterrupted power supply. With diesel engines ranging from 15.1KW to 32KW, MVDE's diesel engines are capable of powering Marine Diesel Generators, Industrial generators, Commercial generators etc.
MVDE's integrated diesel engine generators ensure progress with minimum fluctuations. Their proven durability & precise power output makes them the best backup power source ever. 
Engine Model
MVL3E
MVS4L2-T
Type
4-Cycle Water-cooled Diesel Engine
Aspiration
Natural Aspirated
Turbocharged
Number of Cylinders
3
4
Bore and Stroke (mm)
76 X 70
78 X 92
Displacement (cc)
952
1758
Combustion system
Swirl Chamber
Rated output in kW
15.1
32
Rated Speed (rpm)
3000
3000
Above are CPCB II approved 50Hz ratings for domestic/ Indian market
In addition, we offer 60Hz ratings for export markets. Please contact us for more information.
Clientele PO
Twin_PO_1.pdf (383 KB)
Twin_PO_2.pdf (296 KB)
Twin_PO_3.pdf (425 KB)