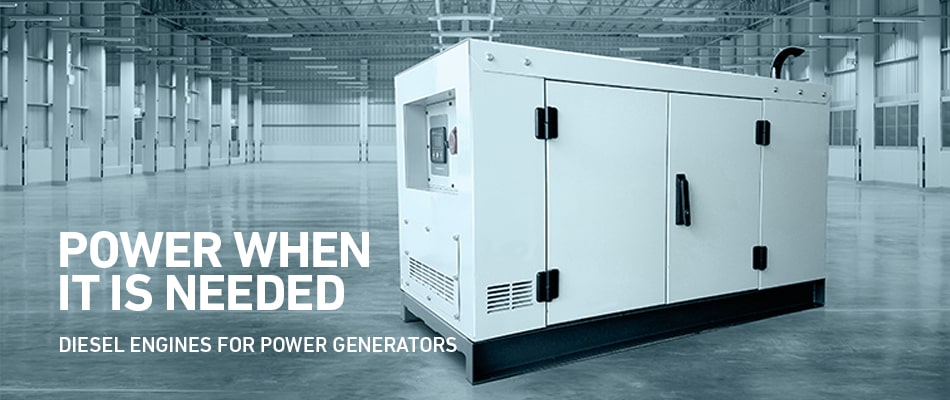 Whether it is a factory or hospital, need of backup power is critical everywhere. MITSUBISHI DIESEL ENGINE powered Diesel Generators are capable to deliver maximum power but as quiet as possible and ensures uninterrupted supply.
Engine Model
MVL3E
MVS4L2-T
Type
4-Cycle Water-cooled Diesel Engine
Aspiration
Natural Aspirated
Turbocharged
Number of Cylinders
3
4
Bore and Stroke (mm)
76 X 70
78 X 92
Displacement (cc)
952
1758
Combustion system
Swirl Chamber
Rated output in kW
15.1
32
Rated Speed (RPM)
3000
3000
Above are CPCB II approved 50Hz ratings for domestic/ Indian market
In addition, we offer 60Hz ratings for export markets. Please contact us for more information.