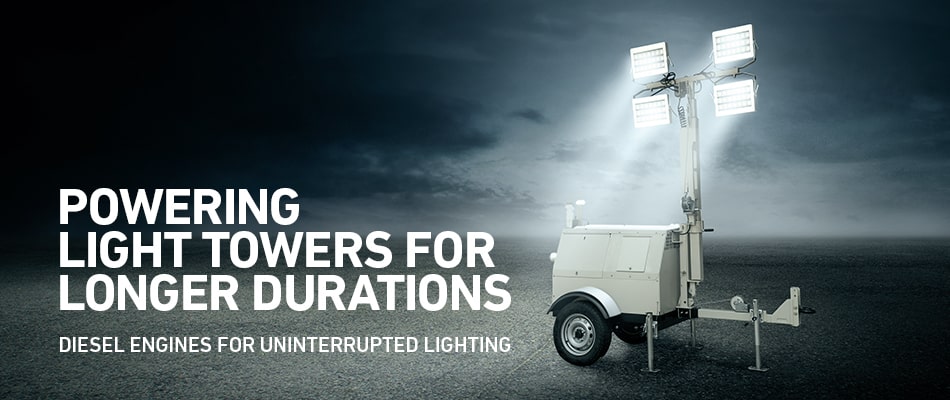 We build our off-highway diesel engines with superior materials and sturdy construction, making them the perfect partners for light towers. Light towers are a key piece of equipment in the mining and construction sectors. They can be used as an alternative light source in remote locations.
Designed to achieve prime output with minimum hiccups, MVDE light tower diesel engines deliver on your power needs. Highly compatible with portable light towers, MVDE diesel engines ensure the progress of your project at the night or during powercut.
Mitsubishi diesel engines are largely exported to US & Europe for light towers. Since the demand for light towers is growing in India as well, there are major manufacturers of this equipment here too and many of them choose Mitsubishi light tower diesel engine.
Engine Model
MVL2E
MVL3E
Type
4-Cycle Water-cooled Diesel Engine
Aspiration
Natural Aspirated
Number of Cylinders
2
3
Bore and Stroke (mm)
76 X 70
Displacement (cc)
635
952
Combustion system
Swirl Chamber
Rated output(Note) in kW
4.7
10.1
7.4
8.1
15.1
Rated Speed (rpm)
1500
3000
1500
1800
3000
All ratings are without fan. Output may vary + or -5%
All spec & ratings are subject to change without prior notice