Corrugated board is an essential part our everyday life, providing an effective and renewable source of packaging and shipping material for virtually any and all products.
Better corrugating starts with superior technology. Mitsubishi's 60H Single Facer's patented Kappa Belt pressure system applies even, optimum pressure to the corrugating roll, effectively eliminating pressure marks and board defects common among pressure roll designs.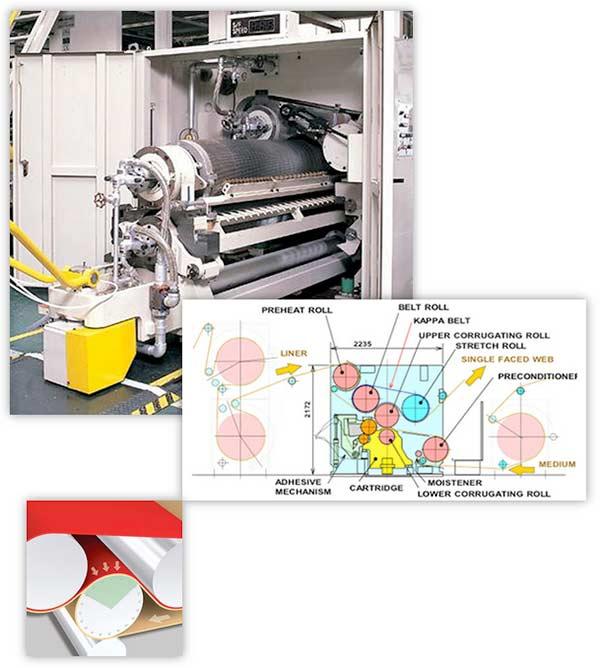 For brochures or more information about equipment, service offerings or parts, please email [email protected].