Working together… you will have the longest-lasting, most reliable equipment in the corrugating industry.
We strive to make Mitsubishi Service the best in the corrugating machinery industry. With a staff of Engineers on call for Field Service in North America, we bring many years of collective experience in servicing and maintaining Mitsubishi machinery. This has created dividends for our customers in reduced downtime and the assurance of support, even with older equipment.
Training & Machine Adjustments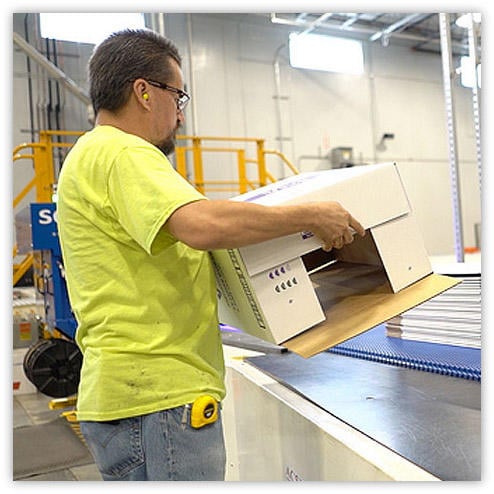 Quality Care
The QC (Quality Care) program is focused on improving product quality and machine health as well as increasing operator and maintenance proficiency. With this program, a MHIA technician is on site for two days during the week with the goal of better diagnosing machine health and targeting several areas of potential improvement. The results are better trained operation and maintenance staff which over time is proven to result in improved box quality, faster set-ups, increased feeds per hour and reduced unplanned down-time.
Visit Includes
Basic maintenance and operator training
Common machine adjustments as time allows
Instructions on running an effective PM program
Machine Audit & Adjustments
Maintenance
The MAV (Maintenance Agreement Visit) and EMAV (Extended Maintenance Agreement Visit) programs include 4 preplanned visits per year scheduled quarterly. These visits provide an overall report of the machine condition and help to resolve common issues preventing efficient setup and operation of the machine.
Visit Includes
Quick overall machine audit including common wear checks and PM items
Machine adjustments as time allows
Detailed report on overall machine condition and any adjustments made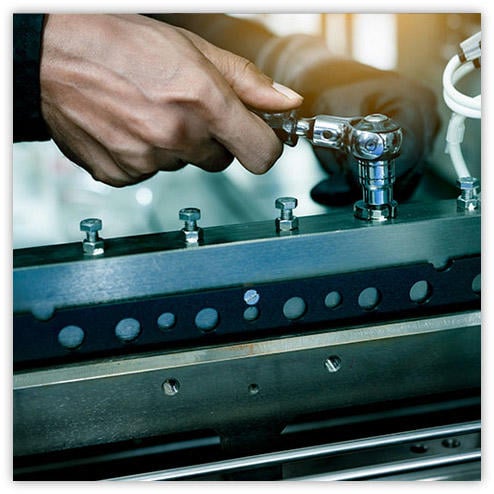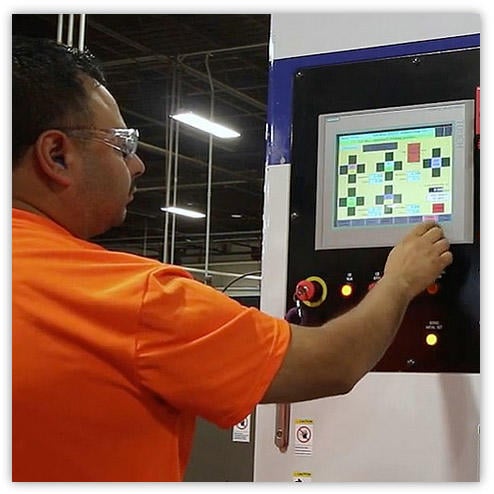 Maintenance Agreement Visit (MAV)
The Maintenance Agreement Visit (MAV) program includes 4 preplanned visits per year scheduled quarterly. These visits focus on completing a thorough audit of a particular section of the machine. The checks in the audit are focused on determining the need for any common rebuilds. The section of the machine being audited changes on each visit so that a thorough audit of the machine is completed throughout the course of the 4 visits each year.
Visit Includes
Visit# 1 Feed Section
Visit# 2 Slotter Section
Visit# 3 Folding Section
Visit# 4 Counter ejector
Machine adjustments and troubleshooting as time allows
Production Improvement Process
PIP
The PIP (Production Improvement Process) program is a specialized program meant to help make improvements on a machine that has been struggling to meet production demands. This includes working with the plant management, crews and one on one with a designated plant specific employee champion.
Visit Includes
A machine specific combination of MAV/QC/Smart Attack/Rebuilds
Wear item tracking (via CNC application and by spreadsheet)
Calibrations and adjustments as needed to reach OEM specifications
First box out analysis and corrections
Preventive Maintenance training with a focus on effective machine care
Operation Training with a focus on efficient order change
Production scheduling analysis with a focus on maximizing design speed
---
EVOL Digital Services
The EVOL Digital Services program provides access to the latest cutting-edge tools in Customer Service, Training, and Support. MHIA is leveraging the latest advancements in digital technology to improve our industry leading customer service. Our goal is to set the standard for what Customer Service will look like in the future. This subscription service provides access to all the latest digital training and support products that MHIA has available.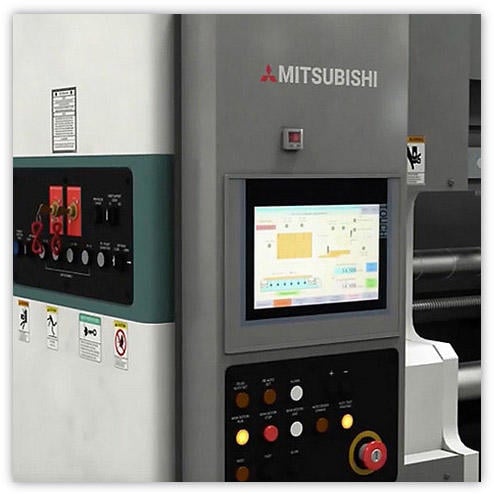 EVOL CBT
Based on our best-in-class classroom training program, the EVOL CBT program provides an excellent introduction to the EVOL. This online training program (no onsite visits for this service) provides access to six training modules which are designed to bring new operators and maintenance technicians up to speed on all the basics of working on and around the EVOL. These training modules do not assume any prior industry training and are excellent additions to the onboarding process for any plant with an EVOL.
Program Includes
EVOL Safety and Unit Descriptions
EVOL Unit Control - Pushbuttons
EVOL Daily and Weekly Cleaning
EVOL FE and CE Touchpanels
EVOL Preventive Maintenance
EVOL Basic Calibrations
EVOL AR
The EVOL AR program utilizes augmented reality to enhance our customer support capabilities. The Remote Assist function connects on site users with experts from MHIA to quickly diagnose and repair machine issues. The Work Instructions function provides users with easy-to-follow AR procedures for common calibrations and other maintenance tasks. With Remote Assist, plant management, technicians, operators, and engineers can directly collaborate with MHIA technical support staff in real time. On site users can see who at MHIA is available and initiate a support call directly from the app. Once connected, our technician can see what the on-site user is looking at, identify the problem, and walk that user through checkpoints using AR annotation tools. This results in more effective and efficient troubleshooting. Work Instructions are the next step in the evolution of industrial reference materials. Using Work Instructions, users will have access to a library of AR content covering everything from basic machine calibrations, wear part replacement, lubrication, and much more! This content can be used as training material or as a step-by-step procedure for completing tasks on the machine. These animated 3D instructions are much easier to follow than standalone PDF procedures. MHIA is continually developing new Work Instructions and adding them to our expanding library of available AR content.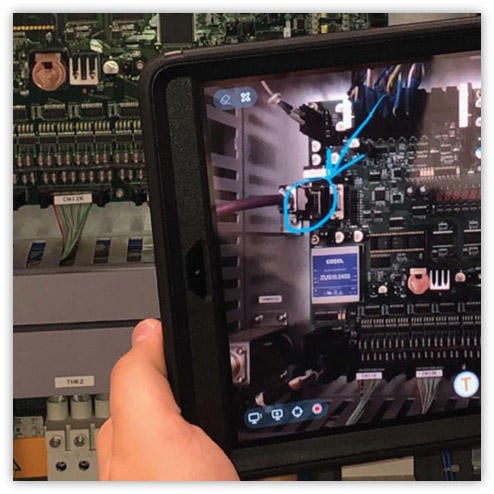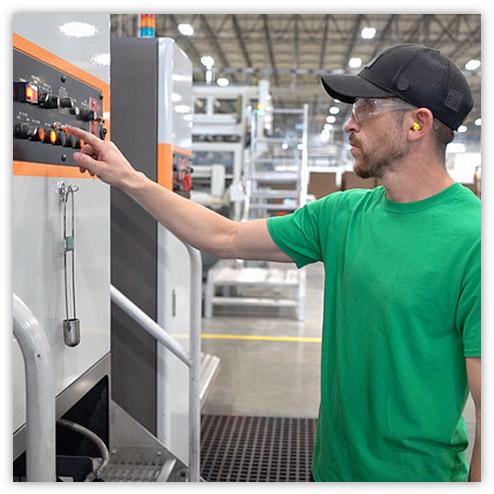 Schedule Service or Training
Mitsubishi offers a variety of services including digital training and augmented reality support. Our training brings new operators and maintenance technicians up to speed on all the basics of working on and around EVOL.
Schedule a service call or training and we can assist you with any of your machine needs.
For an emergency, please call the number below.
PHONE:410-584-7990
SERVICE EMAIL:[email protected]
Parts
EVOL parts are available for purchase. Contact us to order replacements parts for your machine.
PHONE:410-584-7990
PARTS EMAIL:[email protected]