ABOUT US
Message from President
We would like to express our sincere gratitude for your continued assistance and cooperation.
We, MHI NS Engineering Co., Ltd., were established in 1961, (at this time as SINRYO Engineering, and other companies joined us later on.) to be in charge of designing work of Mitsubishi Heavy Industries, Kobe Shipyard and Machinery Works. As a comprehensive engineering company, we celebrated the 60th anniversary this year.
In the nuclear field, which is our main business, we consistently undertake engineering for equipment and facilities related to nuclear energy, including nuclear reactor. We also support various design or development work for Mitsubishi Heavy Industries (MHI) and Caterpillar Japan Group.
In recent years, to realize carbon-neutral society, we see growing expectation for development of every related products environmentally friendly. As such expectation becomes more important, related technologies evolve more sophisticated and diversified.
In order to anticipate such changes in society and contribute to the realization of a prosperous future, based on the comprehensive technological capabilities we have cultivated over a long history of more than half a century, we will continue to deliver "advanced and high quality design" to support "safety and security of nuclear energy", as an comprehensive engineering company of MHI Group.
We look forward to the continued support in the future.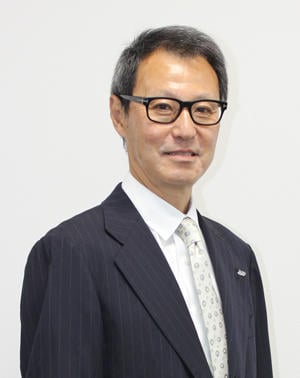 Corporate Overview
Trade Name
MHI NS Engineering Co., Ltd.
Location (Head Office)
1-1-1, Wadasaki-cho, Hyogo-ku, Kobe 652-8585, Japan
Establishment
July 1, 2015
Capital
100 million yen (wholly owned by Mitsubishi Heavy Industries)
Office
Kobe(Head Office), Yokohama, Akashi
Businesses

Development and design of nuclear power plants, nuclear fuel cycle plants, and plants in other energy-related fields.
Planning and design of vessels, construction machinery, aerospace equipment, machinery and equipment in other fields, various plants and tools, and related manufacturing and installation.
Electrical and instrumentation work, design of digital control units, and related manufacturing and installation.
Development and design of computer software and related equipment and devices, and related consultation and sales.
Information investigation, analysis, and evaluation works in relation to the preceding items.
Engineering, analysis, and measuring works in relation to the preceding items.
Maintenance, maintenance management, and after-sale services in relation to the preceding items.
Quality assurance-related work, inspection work, and material accountancy work in relation to the preceding items.
Work related to CAD and OA training.
Business related to worker dispatch
Businesses incidental and relating to those listed in the preceding items.

Main bank
The Bank of Tokyo-Mitsubishi UFJ, Ltd.
Sumitomo Mitsui Banking Corporation
The Hyakujushi Bank, Ltd.
Mitsubishi UFJ Trust and Banking Corporation
Construction license
Hyogo Prefecture Governor's Permit (Specified-28) No. 105716
History
| | |
| --- | --- |
| April 1961 | Shinryo Engineering Co., Ltd. is founded (Capital: 10 million yen) |
| April 1965 | Company name changes to Seiryo Engineering Co., Ltd. |
| October 1974 | The Nagoya Branch Office and Kyoto Sub-branch Office split off to become Nakaryo Engineering Co., Ltd. |
| June 1981 | Capital increases to 40 million yen. |
| 1987 | Computer Software Development Co., Ltd. established as a subsidiary. |
| 1988 | Engineering Development Co., Ltd. established as a subsidiary. |
| July 1988 | Takasago Engineering Department and Research Laboratory split off to become Koryo Engineering Co., Ltd. |
| June 1989 | Capital increases to 80 million yen. |
| April 1990 | Techno Data Engineering Co., Ltd., an affiliate company, is established. |
| June 1991 | Capital increases to 100 million yen. |
| October 1991 | MHI Sea Tech Co., Ltd., an affiliate company, is established. |
| 1994 | Advanced Reactor Technology, Co., Ltd. established |
| April 2009 | Computer Software Development Co., Ltd., Engineering Development Co., Ltd., and Advanced Reactor Technology, Co., Ltd. merge to establish MHI Nuclear Engineering, Co., Ltd. |
| October 2009 | MHI Nuclear Engineering, Co., Ltd. splits off and transfers its businesses related to machinery and steel structures such as machinery, environmental equipment, and steel structures to Mitsubishi Heavy Industries Mechatronics Systems, Ltd. |
| April 2010 | MHI Nuclear Engineering, Co., Ltd. transfers its Marine diesel to MHI Diesel Service, Co., Ltd. |
| April 2011 | 50th Anniversary of the founding |
| June 2012 | Ship and marine business withdrawn |
| July 2014 | MHI Nuclear Engineering, Co., Ltd. merges with its affiliate Techno Data Engineering, Co., Ltd. |
| July 2015 | Seiryou Engineering Co., Ltd. and MHI Nuclear Engineering, Co., Ltd. merge to become Nuclear Systems and Solution Engineering Co., Ltd. |
| July 2016 | MHI Nuclear Systems and Solution Engineering Co., Ltd. merges with Energis Co., Ltd. |
| January 2019 | Company name changes to MHI NS Engineering Co., Ltd. |
Corporate Organization