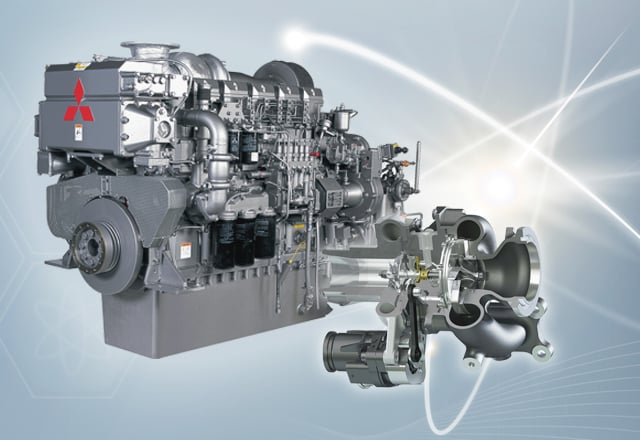 We offer a diversified product lineup of engines and turbocharges.
Engine Energy Solutions
Engines are the all-important power source of the machinery that help sustain our daily lives and are also the central part of electric power generating systems.
We manufactures engines from 0.7 to 8,100 kW (1.0 – 10,858 HP) and provides a wide range of engine products including power generation systems.
Turbochargers
In response to stricter environmental regulations worldwide, we are bringing to market some of the industry's highest-quality, most efficient products.
In addition to Japan, we have production sites in the Netherlands, Thailand, China, and the United States, and our highly automated production facilities provide a constant supply of products with consistent quality to customers around the world.
---
---
Group Company
We establish and operate engine production and sales sites, and turbocharger development, production, and sales sites on a global basis.
In Japan, we also serve the entire domestic market with engine engineering services and distribution sites, production sites, sales, construction, and service and maintenance sites located nationwide.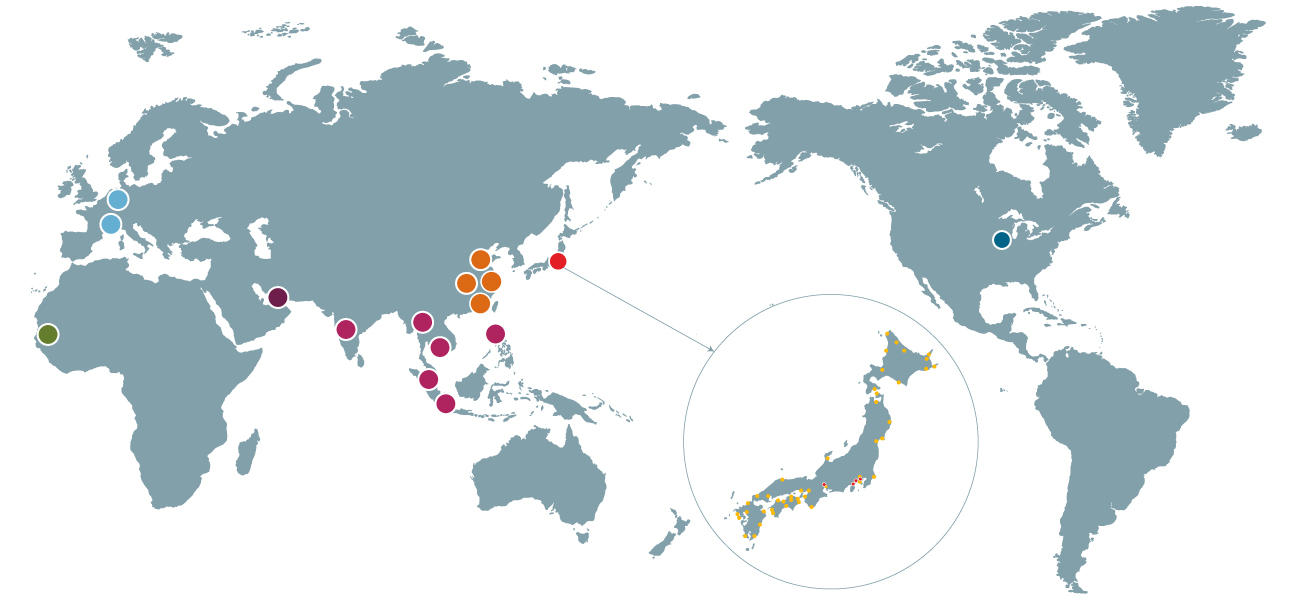 Europe
Mitsubishi Turbocharger and Engine Europe B.V. (MTEE)
MHI Equipment Alsace S.A.S (MEA)
  Africa
MHI Equipment and Services Africa S.A. (MESA)
  Middle East
MHI Engine System Middle East (FZE) (MHIES-ME)
  Asia
Mitsubishi Turbocharger Asia Co., Ltd. (MTA)
Mitsubishi Heavy Industries-VST Diesel Engines Private Ltd. (MVDE)
Mitsubishi Heavy Industries Engine System Asia Pte. Ltd. (MHIES-A)
MHI Engine System Vietnam Co., Ltd. (MHIES-V)
MHI Engine System Philippines, Inc. (MHIES-P)
PT. MHI Engine System Indonesia (MHIES-I)
  North America
Mitsubishi Turbocharger and Engine America, Inc. (MTEA)
  China
Shanghai MHI Turbocharger Co., Ltd.(SMTC)
Shanghai MHI Engine Co., Ltd.(SME)
Mitsubishi Heavy Industries (Shanghai) Co., Ltd.(MHISH)
MHI Engine System China, Ltd.(MHIES-C)
  Japan
Mitsubishi Heavy Industries Engine Systems Co., Ltd.
Mitsubishi Heavy Industries Meiki Engines Co., Ltd.
MHI Sagami High-tech Ltd.
Tokiwa Machinery Works Ltd.
MHI Sagami Logistics & Services Co., Ltd.
(

  Sales sites)
MHI GROUP PRODUCTS
The product links will take you to the official Mitsubishi Heavy Industries website.