Gas Generator Sets (MGS-G)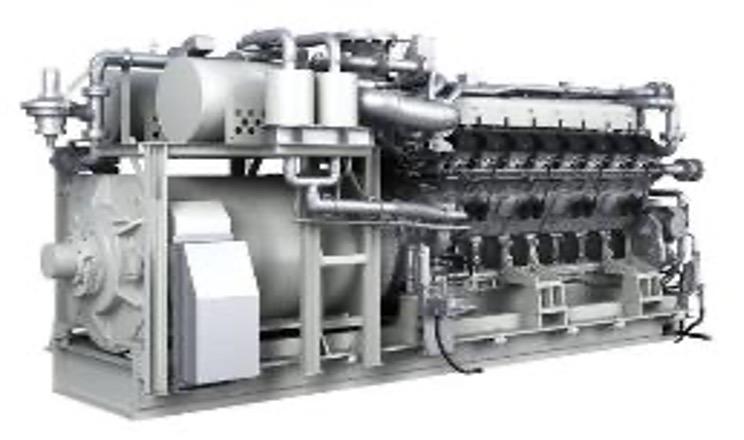 Mitsubishi Gas Generator Sets, MGS-G series, are the one of the best solution to achieve low-carbonization.
Switching from diesel to gas enables the reduction of CO2 emission out of a generator by approximately 30%.
MHI group willing provide not only commodities but also engaging, sustainable support that last for a long term to achieve decarbonization.
Lineup
Model
Unit
GS6R2-PTK
GS16R2-PTK
GS16R2-PTK
Output
kW
500
1000
1500
Revolution
min-1
1500
1000
1500
Frequency
Hz
50
50
50
Voltage
V
380
380
380
Type
4 cycle, water cooled, spark ignition pre-mixed fuel gas and air with exhaust turbine turbo charger and intake air cooler
Cylinder arrangement
In-line 6 cylinders
60°Vee 16 cylinders
Bore x Stroke
mm
170 x 220
170 x 220
170 x 220
Length
mm
4090
6027
6027
Width
mm
1814
2173
2173
Height
mm
2380
2472
2472
Weight (Dry)
kg
8000
16000
16000