COMPANY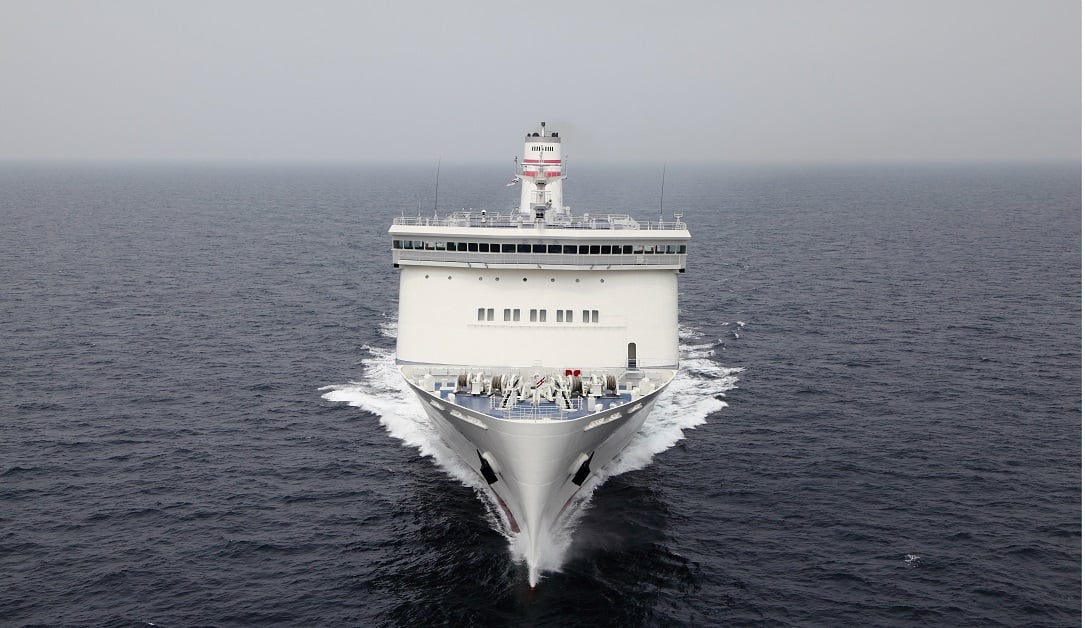 Creating the future in the sea founded on solid technology
Mitsubishi Shipbuilding Co., Ltd. covers the maritime related businesses of Mitsubishi Heavy Industries (MHI) Group. We help propel forward the development of the maritime industry both in Japan and around the world through conventional shipbuilding and marine engineering, based on our deep technological expertise in shipbuilding, and by leveraging the wide range of technologies across MHI Group. Throughout our long history in shipbuilding, we have helped develop the maritime industry, including the establishment of maritime laws, regulations, and standards, while manufacturing a broad range of ships and maritime products. By making full use of the foundational technologies that we have accumulated over many years and the integration capabilities that bring them together, we accommodate the needs of a variety of customers by adhering to a customer-first philosophy and actively taking on new challenges. We, Mitsubishi Shipbuilding, will create the future in the sea founded on solid technology.
Mission:
We will create the future in the sea founded on solid technology.
Vision:
We aim to address needs and challenges in the maritime industry by proactively keeping new challenges, creating values, and aiding sustainable development, all based on our deep shipbuilding expertise.
Value:
We value "safety", "reliable quality" and "timely response" in accordance with the MHI Group Global Code of Conduct.
Greetings from President & CEO
Mitsubishi Shipbuilding was established on 1 January 2018, by succeeding the Mitsubishi Heavy Industries' (MHI) shipbuilding business. MHI has a long history in shipbuilding, dating back to 1884. In 1917, the first Mitsubishi Shipbuilding was established by integrating the shipyards in Nagasaki, Kobe, and Shimonoseki. Since then, we have delivered a broad range of ships to customers around the world and established our global status as a leading shipbuilder. However, now we face globalization of shipping industry, the accompanying expansion of shipbuilding scale, and intensified competition in the global market. That is why I believe it is time for us to significantly change our shipbuilding business model. Traditionally, the business model has been to build and sell products. However, in addition to this, we will now actively engage in the maritime engineering and services businesses. This will include providing design-centric construction support, environmentally conscious technologies, autonomous ship technologies, and AI-driven IT technologies. This will enable us to respond to the current needs of our customers and society by leveraging our deep expertise in maritime technologies and MHI's wide-ranging technologies in many related fields. As a group of professionals who explore the potential of a wide range of technologies, we will work together as one, and aim to create value with reliability, quality and speed, all based on our safety-first principle. We look forward to your continued support.
Corporate Overview
| | |
| --- | --- |
| Company Name | Mitsubishi Shipbuilding Co., Ltd. |
| Head office | Mitsubishijuko Yokohama Bldg., 3-1, Minatomirai 3-chome, Nishi-ku, Yokohama, Kanagawa, 220-8401, Japan |
| President & CEO | Toru Kitamura |
| Business operations | Ship engineering Design, manufacture and repair of ferries, cargo and passenger ships, RO/RO(Note) ships, special-purpose vessels, patrol vessels, etc. |
| Establishment | January 1, 2018 |
| Capital | 3,000 Million Yen (MHI: 100%) |
RO/RO (roll-on/roll-off) ship: a cargo ferry equipped with a ramp connecting the hull with the pier, enabling cargo-laden trucks to drive directly on and off the ship
Corporate Organization

History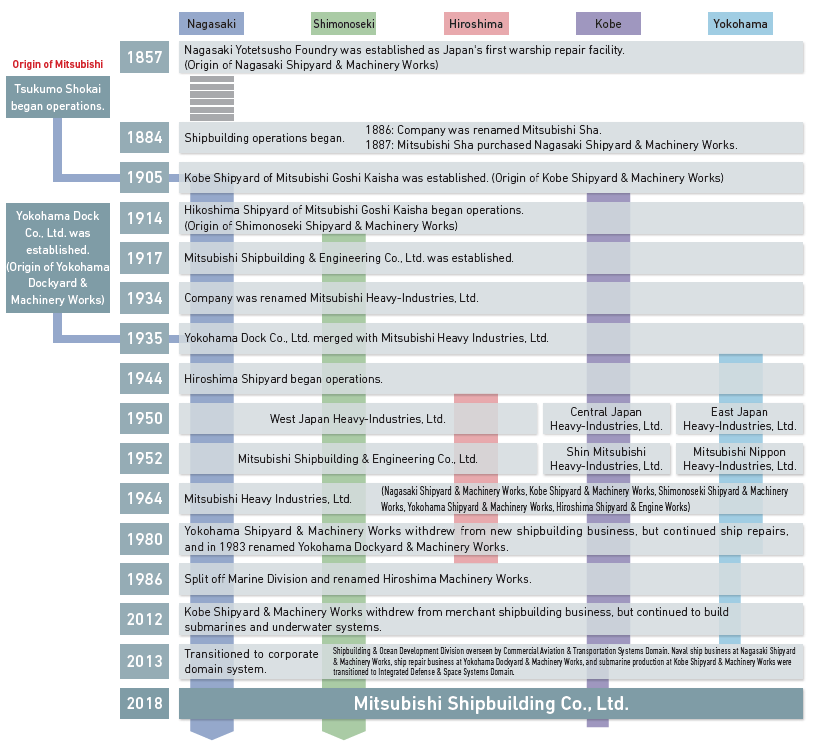 Locations