Mitsubishi Heavy Industries (MHI) is one of the world's largest industrial groups providing advanced engineering, technologies and integrated systems for customers across land, sea, sky and space. Throughout its history, MHI has a long-term global view of the world and ensures its products and innovation match customer and society need, solving future issues. One of their subsidiaries, Mitsubishi Turbocharger and Engine Europe (MTEE), is located in Almere, The Netherlands. MTEE is a global player in the field of diesel and gas engines for marine and industrial applications and one of the top producers of automotive turbochargers.
MTEE's turbocharger division produces turbochargers for all the European car manufacturers. The plant in Almere is not only MHI's European turbocharger production location, but also MHI's overseas turbocharger development center. The MTEE R&D and Engineering teams have been working with Europe's leading automotive manufacturers to provide sustainable mobility solutions for the future. In close partnership with its customers, MTEE focusses on delivering innovative automotive components that meet real-world needs.
To strengthen this technology leading position MHI invested to double their test facilities in Almere. The state of the art 24/7 remote-controlled test cells, with the latest technology in regards to system and data processing, makes MTEE the perfect partner for the European automotive customers to tackle today's environmental challenges. This expansion in Almere strengthens the position of the city with regard to high-quality knowledge in the field of energy and the environment.
The mayor of Almere, Franc Weerwind, officially opened these new test facilities on Wednesday 3 July. A family day was held for all MTEE employees on the following Saturday to celebrate the opening of the new test facilities.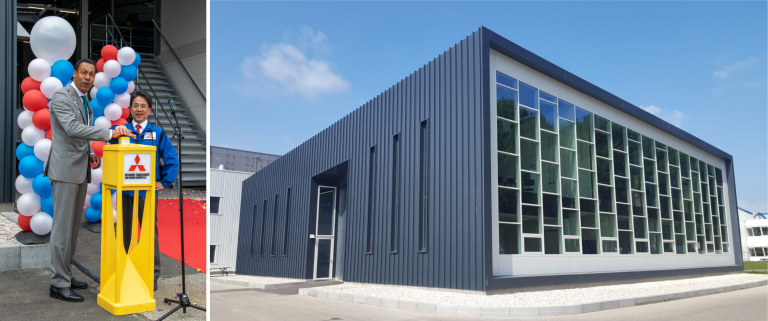 ---