Gas casing laggings become degraded over time. If the hot surface of a casing becomes exposed due to breakage and other damage to the lagging, oil can adhere and create the risk of smoking or fire.
Such deterioration and risks may be pointed out during port state control and other safety inspections.
Periodic inspection and replacement as needed are recommended for the early discovery of the degrading of the lagging and appropriate replacement for the protection of crew members, as this can lead to safe operations.
The installation of the lagging for radial turbocharger models (MET-SRC series) can be carried out easily with a single touch and does not require the use of tools.
Please feel free to contact us ([email protected]) or the authorized repair agent (ARA) closest to you for further details.
Degrading Example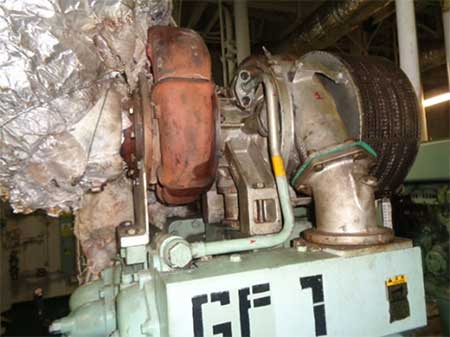 The turbocharger is still being used with no lagging after its removal due to degrading
Using a casing with no lagging creates the risk of smoking or fire if lubricating oil or fuel oil adheres to the casing.
Recommendation : Inspection and replacement with a genuine product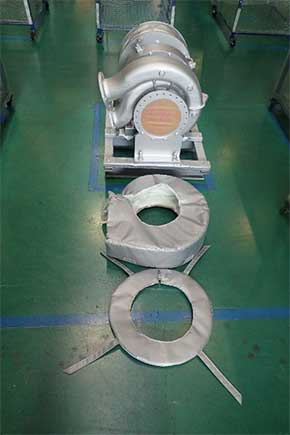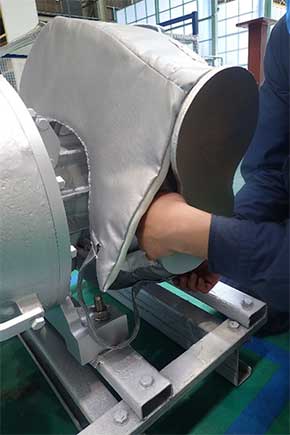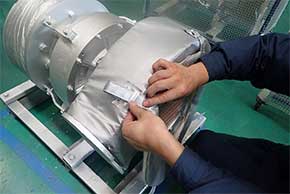 Installation is extremely easy and
requires no tools.
*Please carry out the inspection or replacement with the engine off and after it has cooled down.
---