Design and Production Support System[MATES]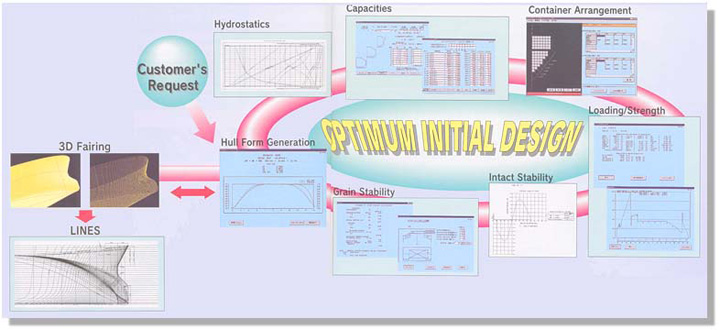 Over the years, MHI Group has developed and utilized its proprietary design and production support system (Mitsubishi
Advanced Total Engineering system of Ships, MATES) for shipbuilding.
MATES is a design support system which incorporates MHI's extensive experience and technologies in shipbuilding and is composed of four systems. The Initial Design System provides extensive support in the basic planning work from the initial design of the ship type to various performance calculations including fairing.
The Hull System supports the design work of the hull structure from the initial design to production design and efficient delivery of information for production. The Outfitting System ensures the efficient design of pipes, ducts, cableways, supports, etc., through consistent data integration from pipe system design to production design, and the Production Support System provides overall production support and optimization from the initial production planning to production control.
Stories of MHI Group Expertise