Deck Cranes : After-Sales Services
Featured service menu:
General inspections
MHI recommend that your deck cranes undergo regular general inspections to verify their condition. We can dispatch engineers from Japan, Singapore, Shanghai, Dubai and Germany to perform these inspections.
Running hour meter
You can install a running hour meter on MHI deck cranes to help remind you when periodic maintenance is required.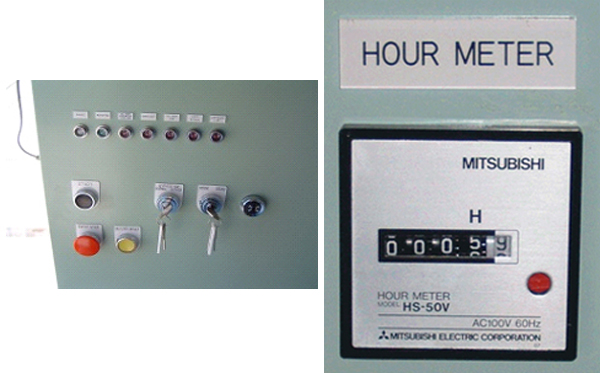 Change switch for grab/hook handling
Using a change switch for grab/hook handling prevents excessive stress during grab handling. By adding a change switch, the maximum load when performing grab handling can be automatically controlled to 80% of the load when performing hook handling.
Protection device for cold starting
MHI recommend installing an interlock system to ensure that the deck crane is only operated after the machinery has warmed up properly following a cold start. This system activates automatically to control the crane operation (luffing & slewing) when the oil temperature falls below 20 degrees.
Concentrated grease system
MHI recommend installing a concentrated grease system to facilitate routine greasing work.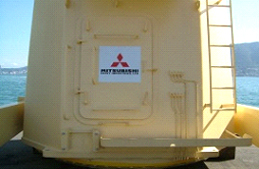 Stories of MHI Group Expertise