Integration of shaft generation and WHRS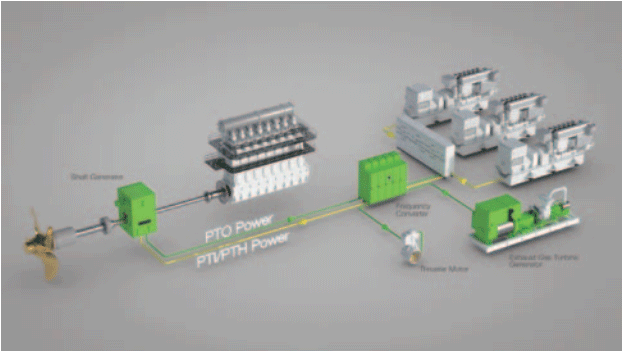 This solution combines MHI-MME's energy-saving power generation system with Wärtsilä SAM Electronics's operational control technology for shaft generator systems.
Features
Shaft generator output is amplified by integration with WHRS.
This solution enable to produce greater power generation capacity and higher propeller propulsion and improve Energy Efficiency Design Index (EEDI).
Power Turbine
| | |
| --- | --- |
| Type | Max. output |
| MPT26R | 800kW |
| MPT30R | 1,200kW |
| MPT33A | 1,400kW |
| MPT42A | 2,200kW |
| MPT48R | 3,000kW |
| MPT53A | 3,500kW |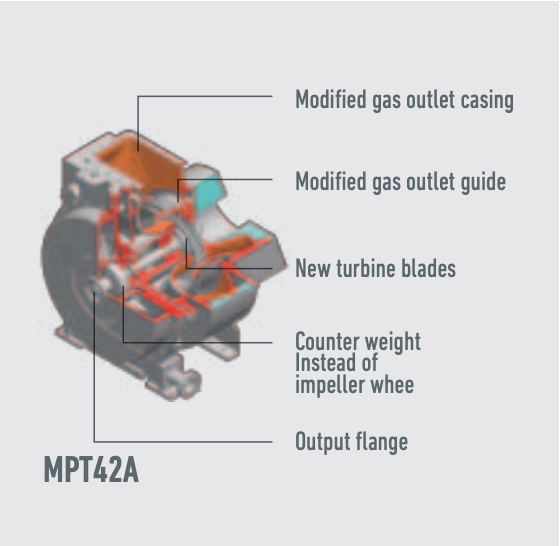 Economizers
Steam Pressure
Single pressure
0.6~2.2Mpa
Dual pressure
0.6~2.2Mpa、0.3~1.0Mpa
Steam Temperature
Saturated ~ 400℃
Type
system
1
Single pressure Type
Superheater + Evaporator
2
Superheater + Evaporator + preheater
3
Dual pressure Type
Superheater + Hp Evaporator + Lp Evaporator
4
Superheater + Hp Evaporator + Lp Evaporator + preheater
5
Hp Superheater + Hp Evaporator + Lp Superheater + Lp Evaporator + preheater
Stories of MHI Group Expertise