CO₂Capture Plants achievements
Mitsubishi Heavy Industries Engineering's Recent Records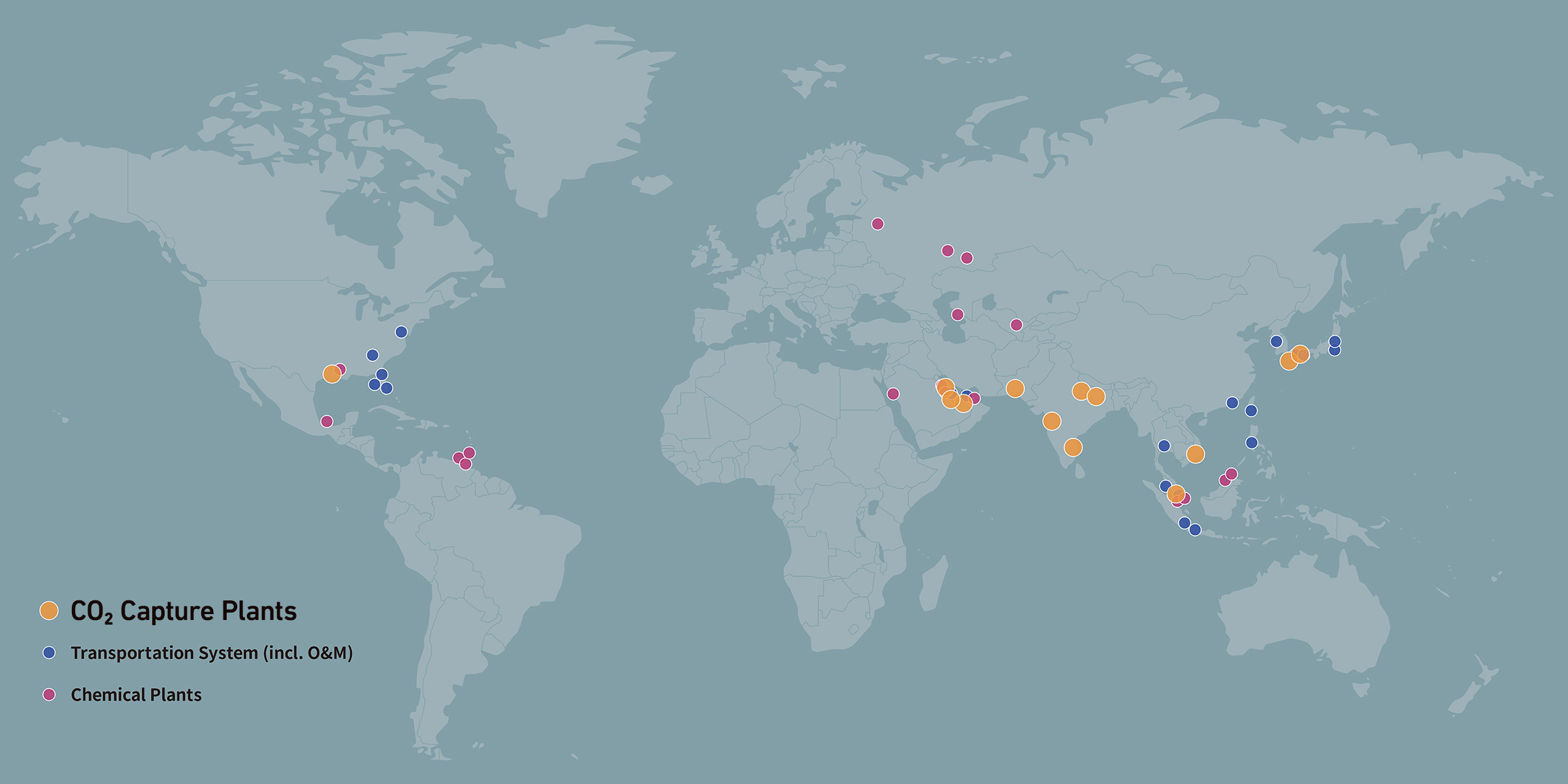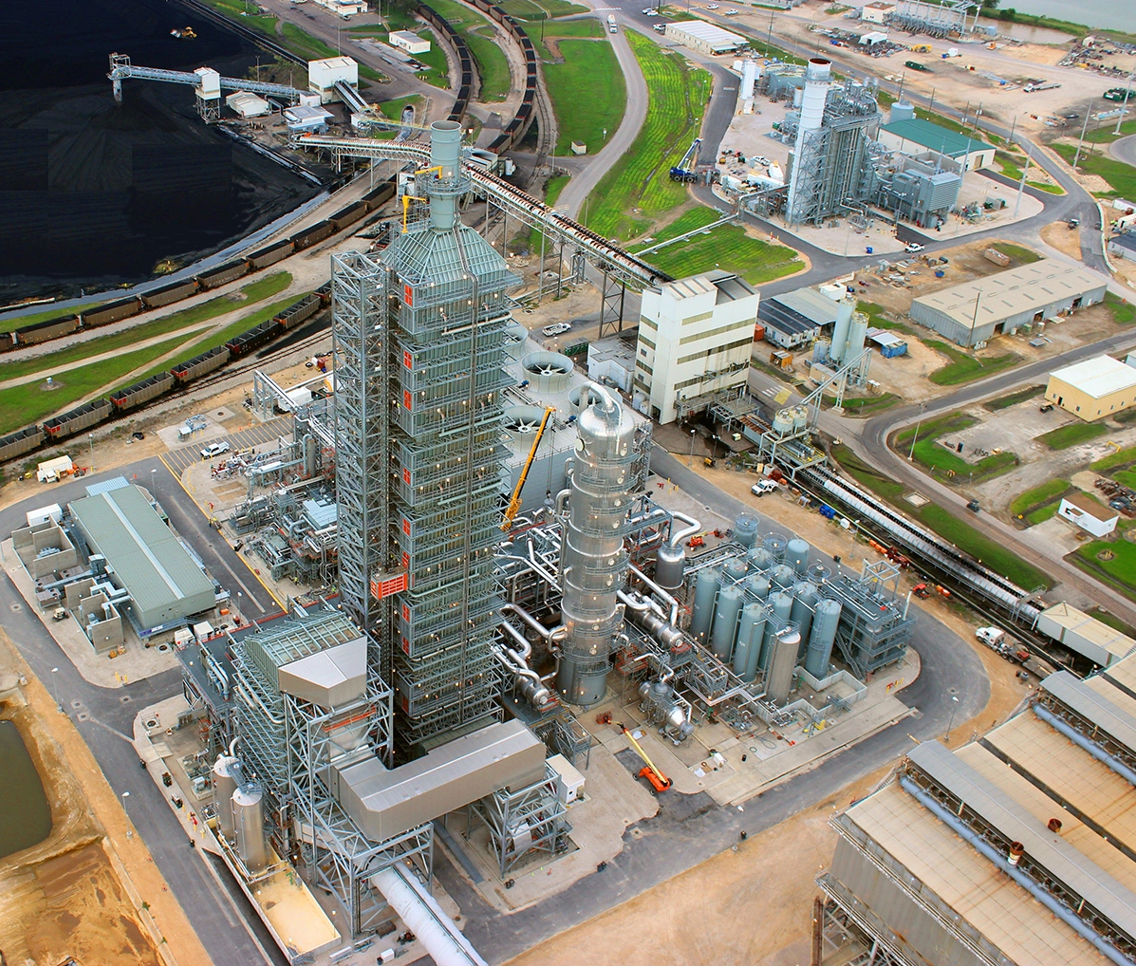 The Petra Nova Carbon Capture Project is the largest CO₂ capture project in the world targeting coal combustion exhaust gas. It is located in Thompsons, southern Texas, USA, and commenced commercial operation at the end of December 2016.
This project is a large-scale enhanced oil recovery (EOR) project conducted jointly by JX Nippon Oil & Gas Exploration Corporation, the core operating company of the JX Group, and NRG Energy Inc. (NRG), the top independent power producer in the United States, and it is implemented by our joint venture Petra Nova Parish Holdings LLC.
The CO₂ Capture Plants itself consists of exhaust gas pre-processing (desulfurization) equipment, CO₂ absorption and regeneration equipment, CO₂ pumping equipment, and utilities equipment. It captures 4,776 tons of CO₂ per day from coal-fired power generation equipment, which contains a high concentration of CO₂ in its exhaust gas, with a CO₂ capture rate1 of 90%.
This project separates and captures CO₂ from combustion exhaust gas emitted by a coal-fired power plant (WA Parish Generating Station Unit 8), which is owned by the NRG Group and located approximately 60 kilometers (37 miles) southwest of downtown Houston, Texas. CO₂ recovered here is injected into the aging West Ranch Oil Field for the purpose of EOR.
The Petra Nova Carbon Capture Project is a solution that helps to balance environmental and energy needs, in the form of CO₂ capture and EOR at aging oil fields. By reliably operating the CO₂ recovery plant in this project, we intend to both support meaningful business and contribute to sustainable environmental conservation and economic development through active engagement in this field.
1: CO₂ capture rate (%): The ratio of CO₂ captured by our CO₂ Capture Plants to the amount of CO₂ contained in combustion exhaust gas.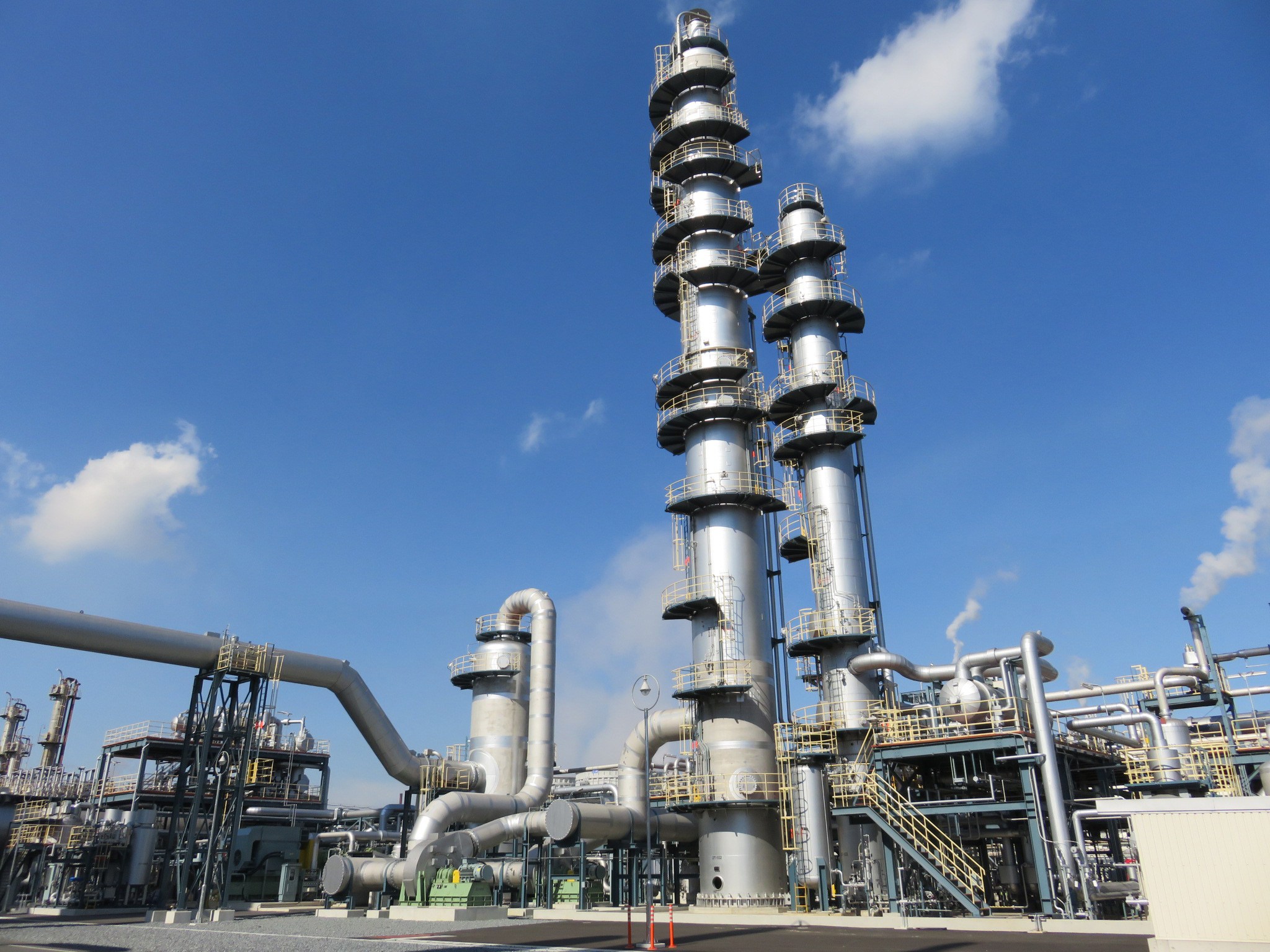 Client
Nippon Ekitan
Location
Kurashiki, Japan
Capacity
ton /day
283
Use of CO₂
Liquefied carbonic gas production
Flue gas source
Low concentration carbonic acid gas
Completion
2017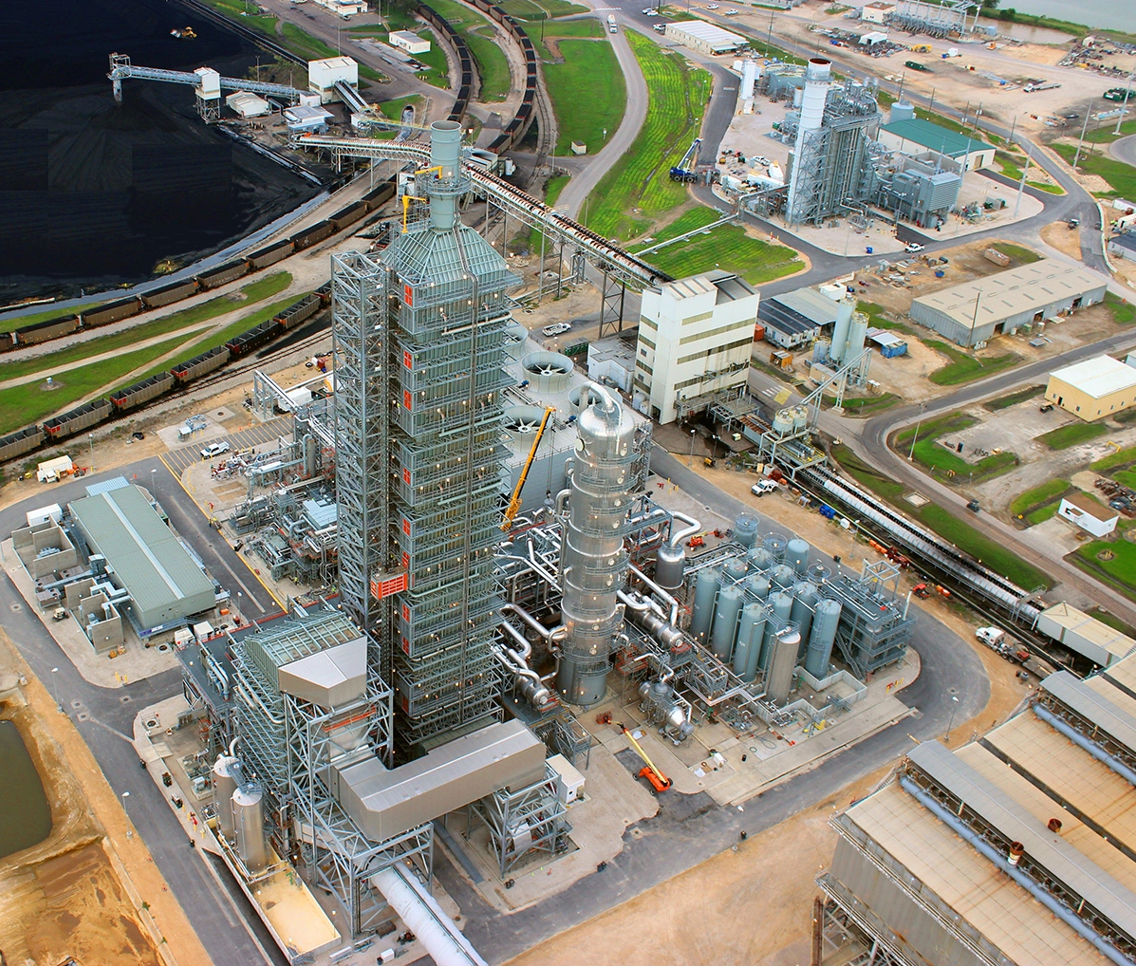 Client
Petra Nova Parish Holdings LLC
Location
TX, USA
Capacity
ton /day
4776
Use of CO₂
EOR (Enhanced Oil Recovery)
Flue gas source
Existing coal fired power station
Completion
2016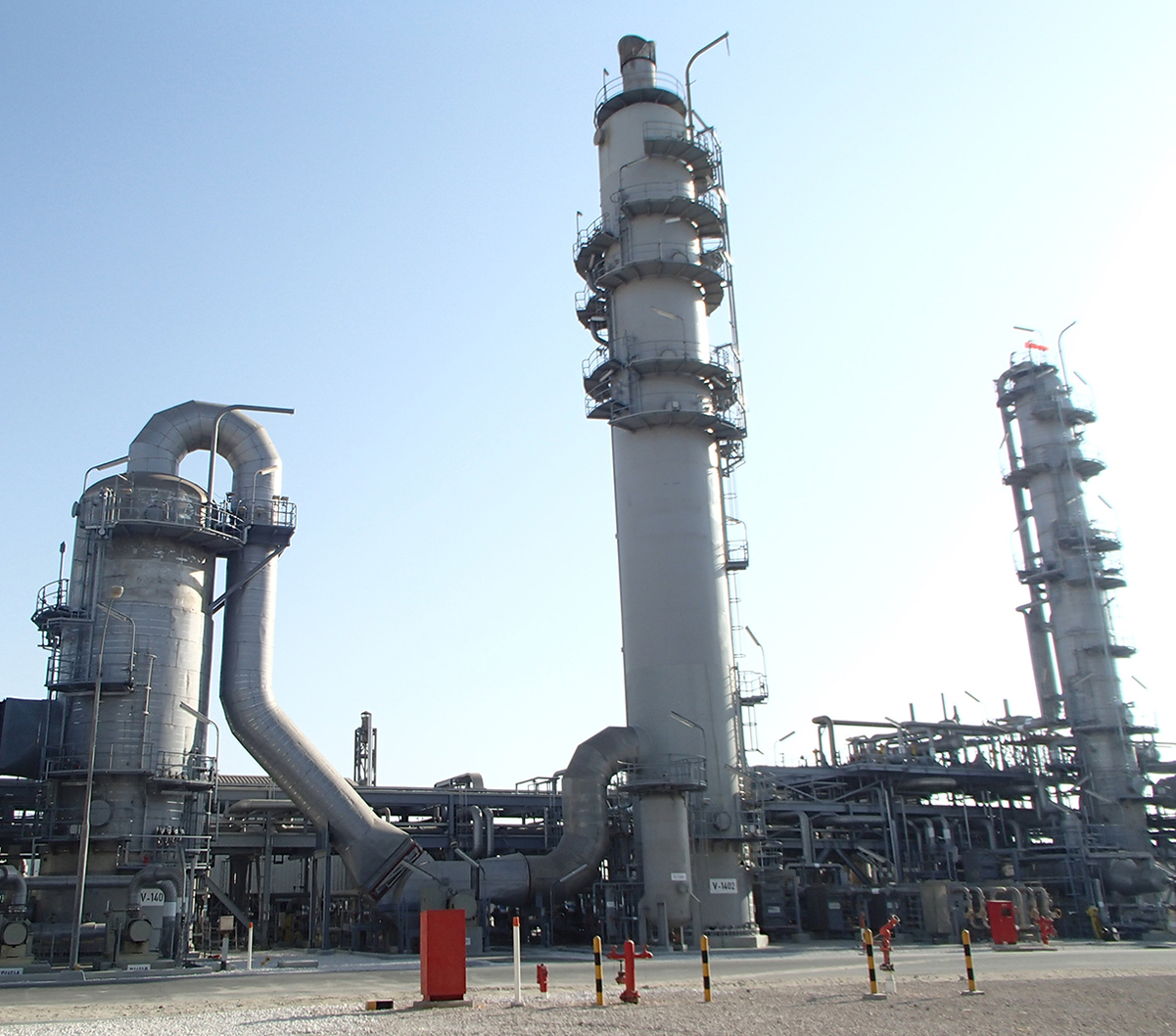 Client
Qatar Fuel Additives Company Limited
Location
Mesaieed, Qatar
Capacity
ton /day
500
Use of CO₂
Methanol production
Flue gas source
Natural gas fired steam reformer flue gas
Completion
2014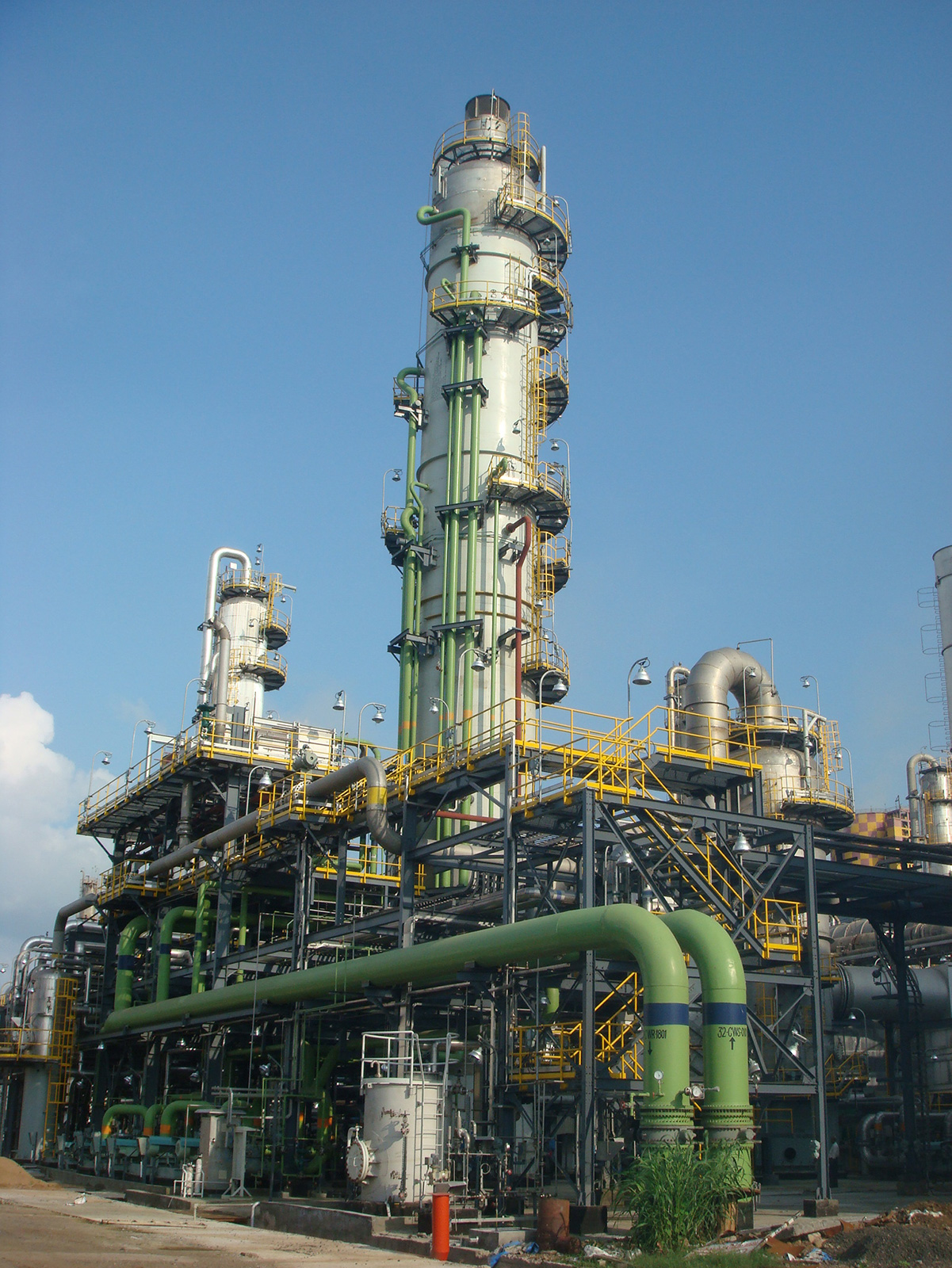 Client
National Fertilizers Limited)
Location
Vijaipur, India
Capacity
ton /day
450
Use of CO₂
Urea production
Flue gas source
Natural gas fired steam reformer flue gas
Completion
2012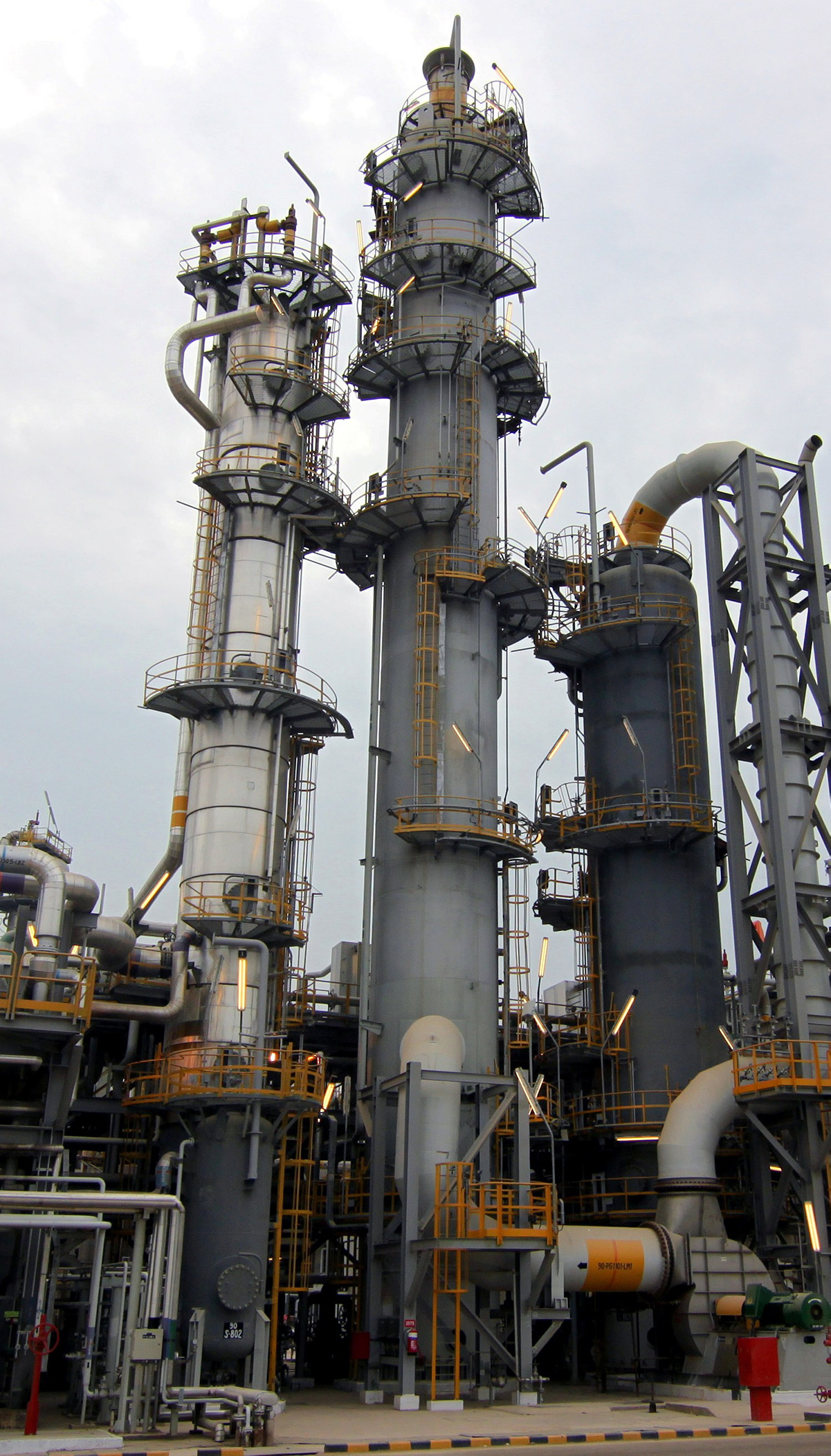 Client
Engro Fertilizers Limited
Location
District Ghotki, Pakistan
Capacity
ton /day
340
Use of CO₂
Natural gas fired steam reformer flue gas
Flue gas source
Urea production
Completion
2011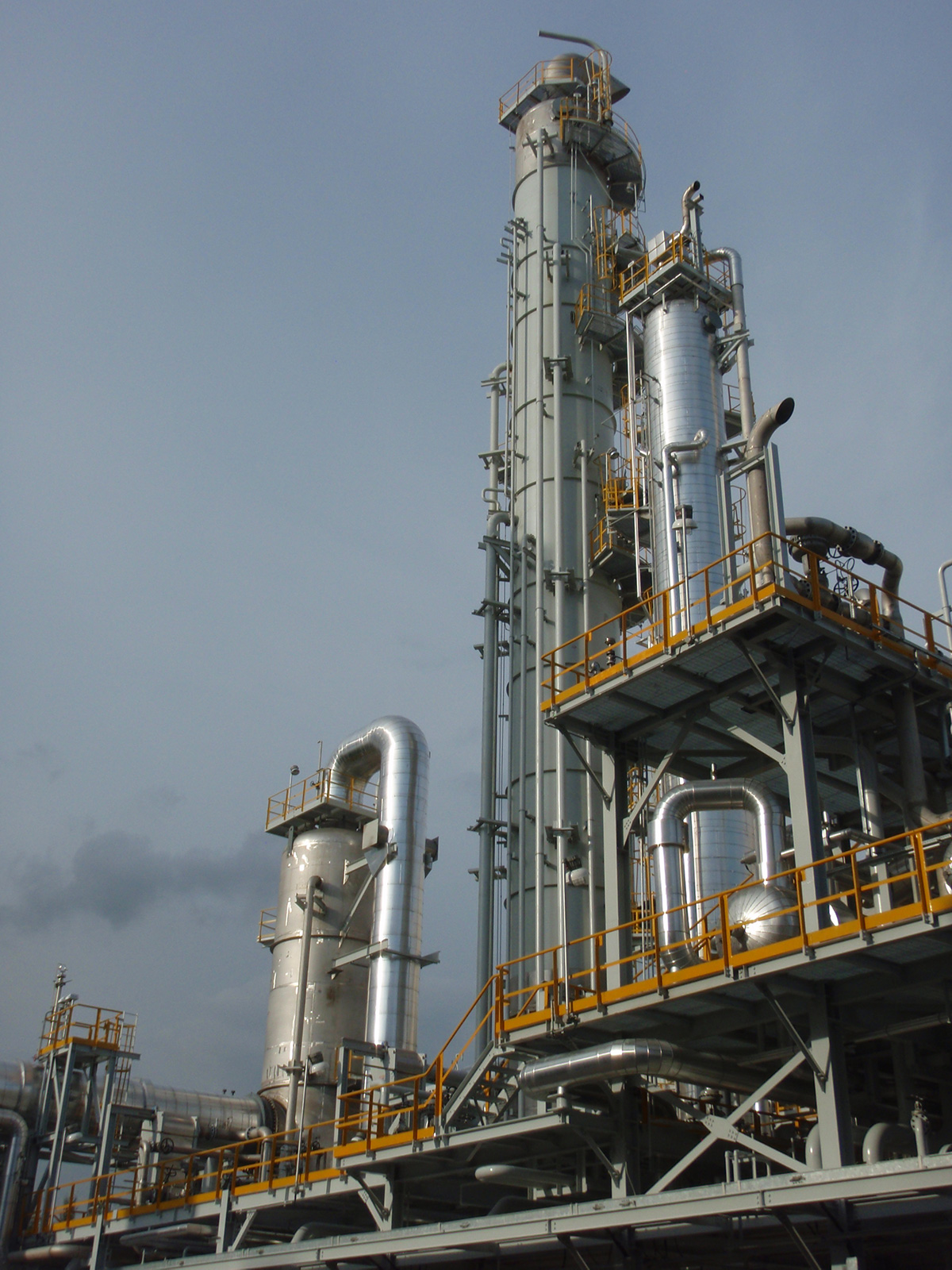 Client
Petrovietnam Fertilizer and Chemicals Corporation
Location
Phu My, Vietnam
Capacity
ton /day
240
Use of CO₂
Urea production
Flue gas source
Natural gas fired steam reformer flue gas
Completion
2010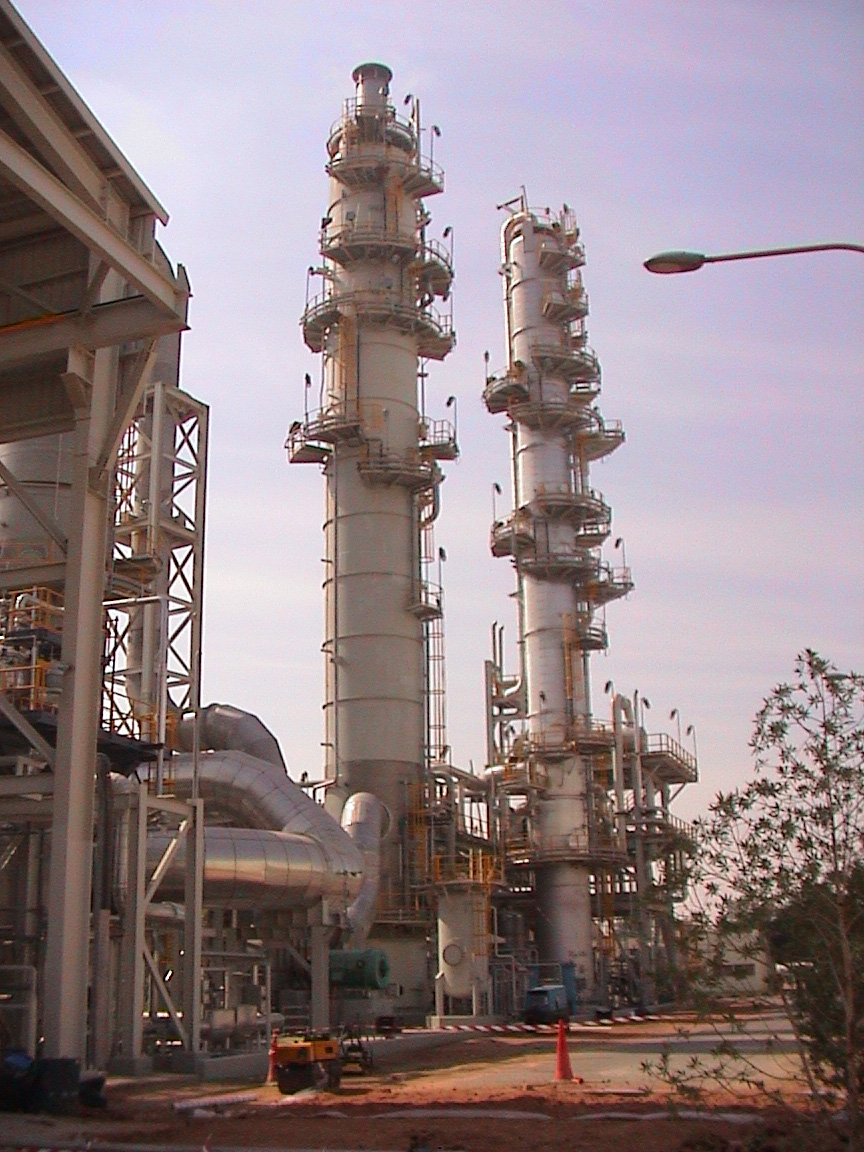 Client
Ruwais Fertilizer Industries
Location
Abu Dhabi, United Arab Emirates
Capacity
ton /day
400
Use of CO₂
Urea production
Flue gas source
Natural gas fired boiler and steam reformer flue gas
Completion
2009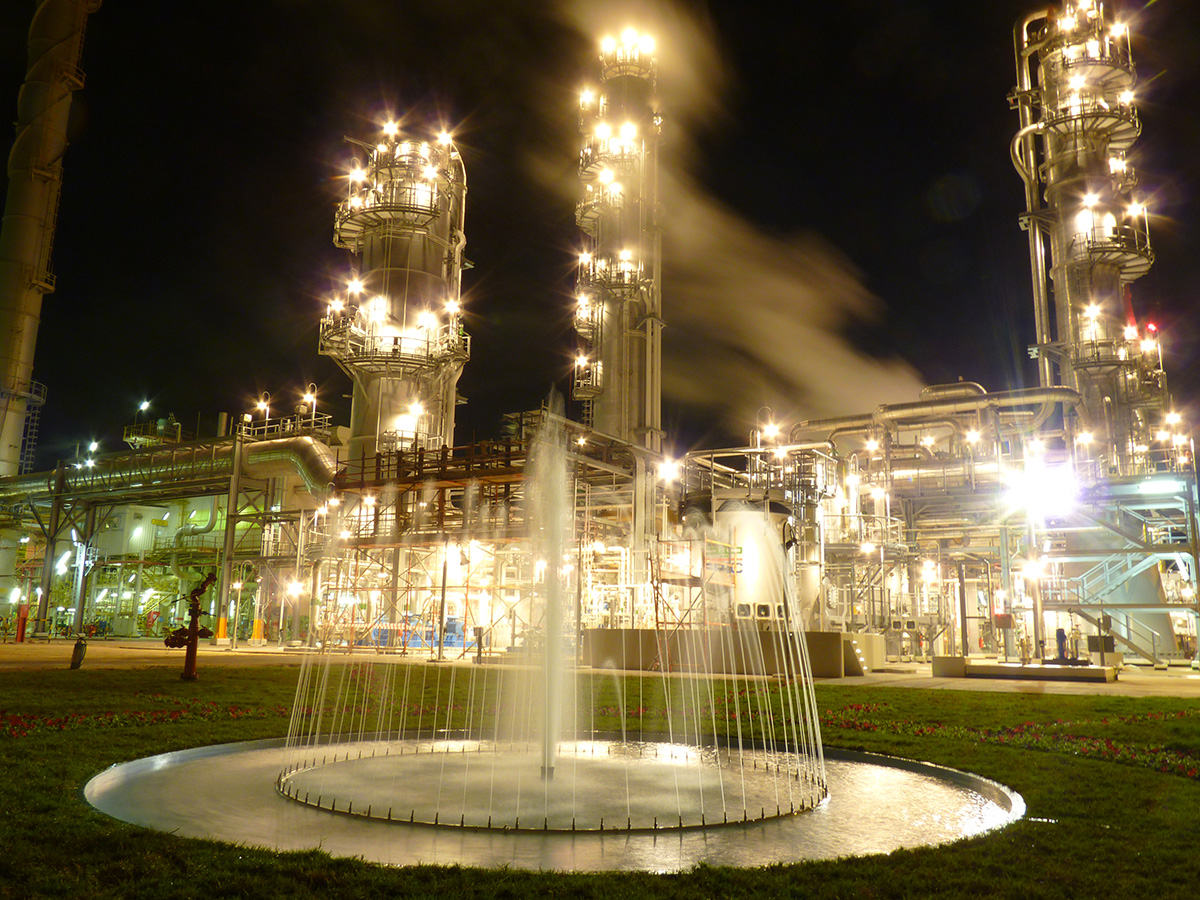 Client
Gulf Petrochemical Industries Co.
Location
Bahrain
Capacity
ton /day
450
Use of CO₂
Urea production
Flue gas source
Natural gas fired steam reformer flue gas
Completion
2009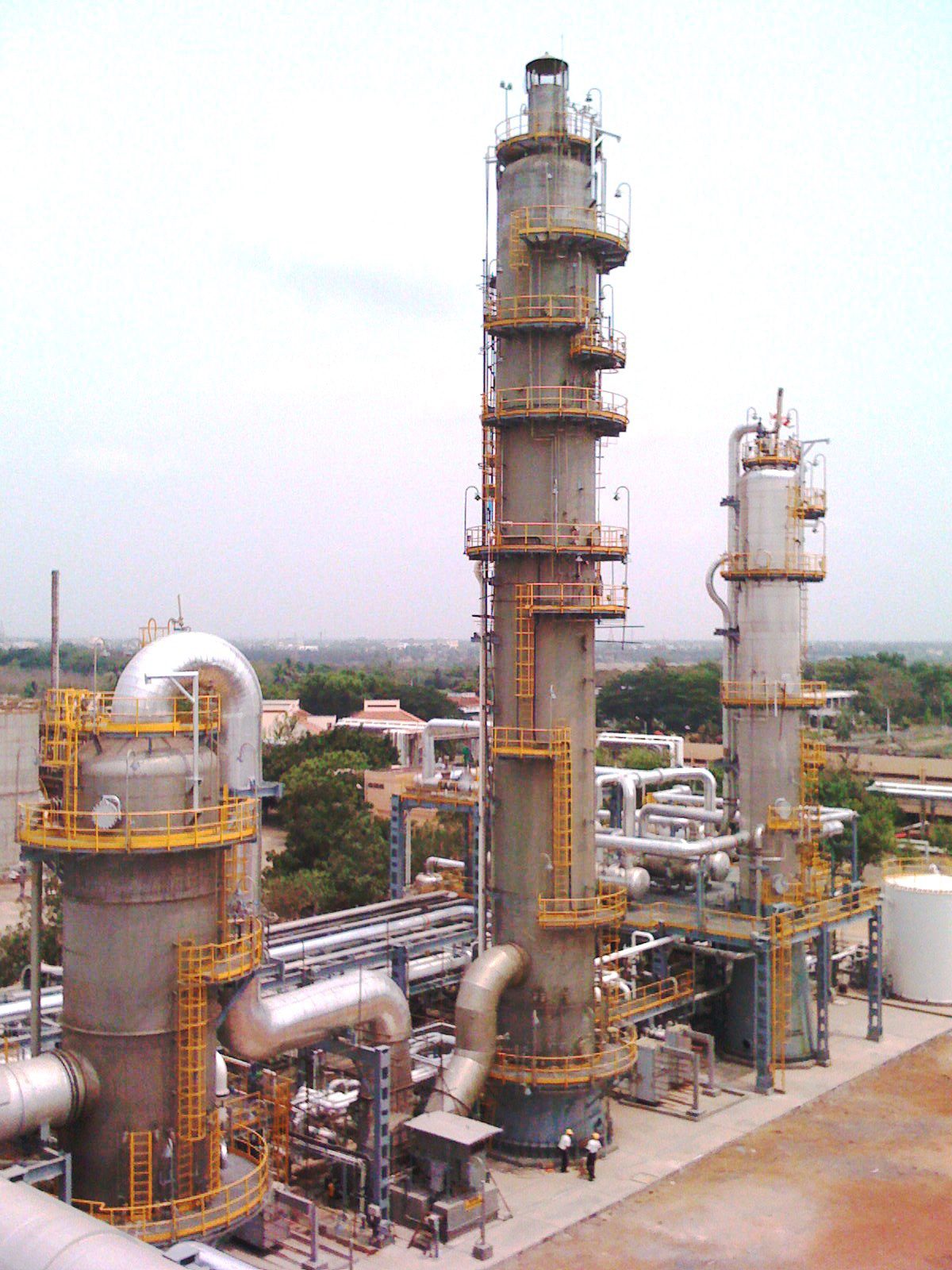 Client
Nagarjuna Fertilizers and Chemicals Limited
Location
Kakinada, India
Capacity
ton /day
450
Use of CO₂
Urea production
Flue gas source
Natural gas fired steam reformer flue gas
Completion
2009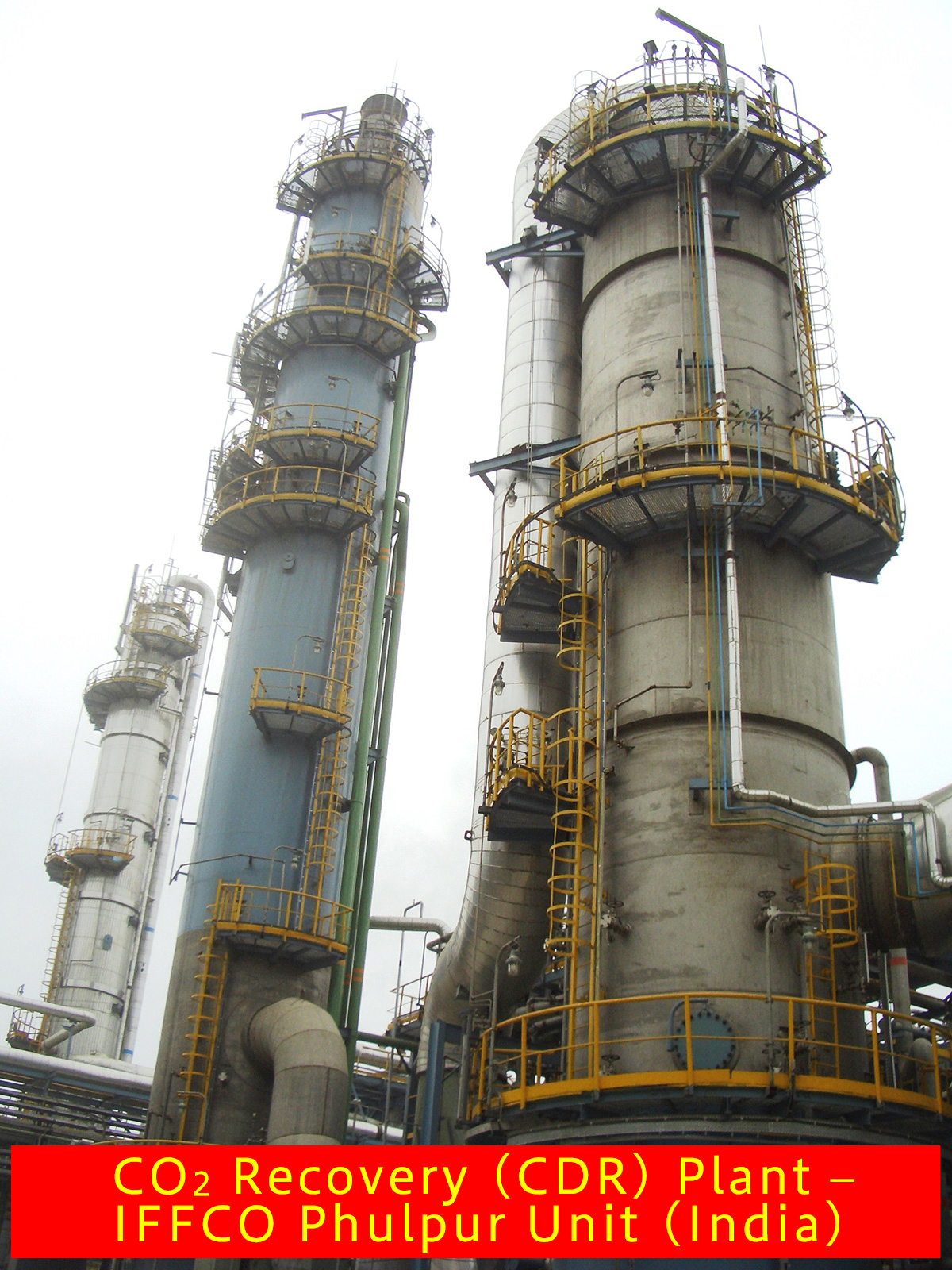 Client
Indian Farmers Fertiliser Co-operative Ltd.
Location
Phulpur, India
Capacity
ton /day
450
Use of CO₂
Urea production
Flue gas source
Natural gas fired steam reformer flue gas
Completion
2006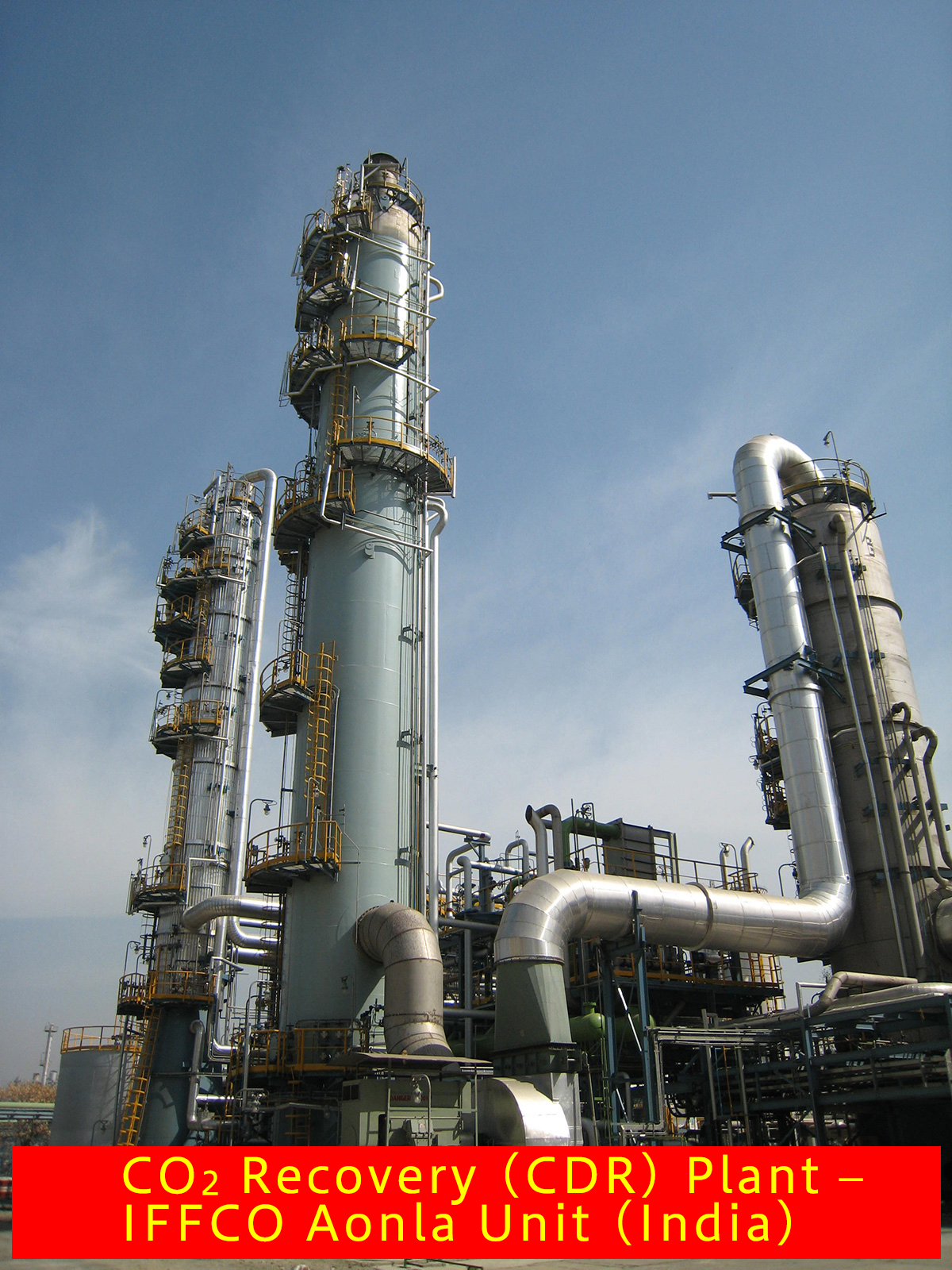 Client
Indian Farmers Fertiliser Co-operative Ltd.
Location
Aonla, India
Capacity
ton /day
450
Use of CO₂
Urea production
Flue gas source
Natural gas fired steam reformer flue gas
Completion
2006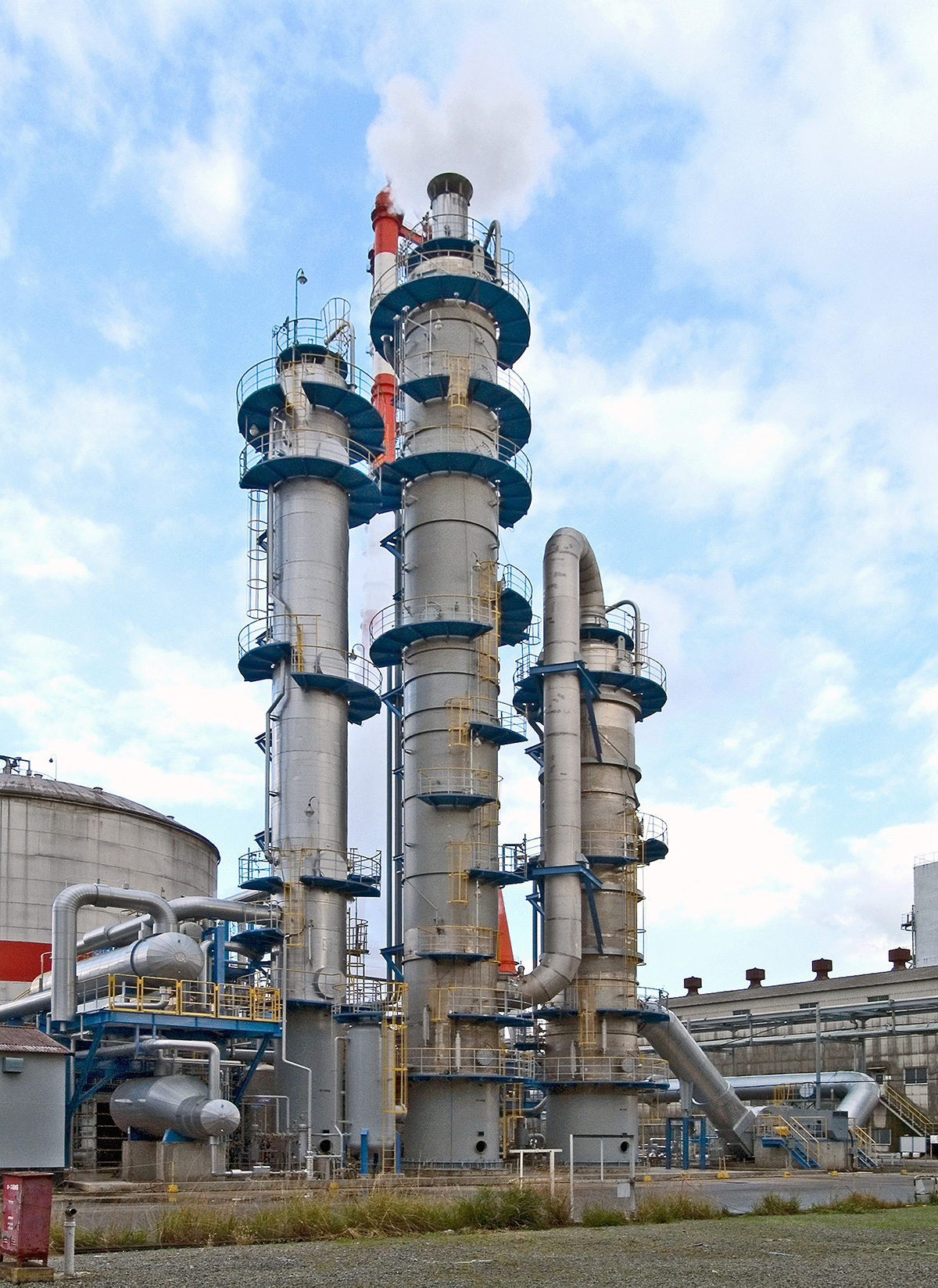 Client
"A" Chemical Company
Location
Kurosaki, Japan
Capacity
ton /day
283(Max. 330)
Use of CO₂
General use
Flue gas source
Fuel oil / LNG fired boiler
Completion
2005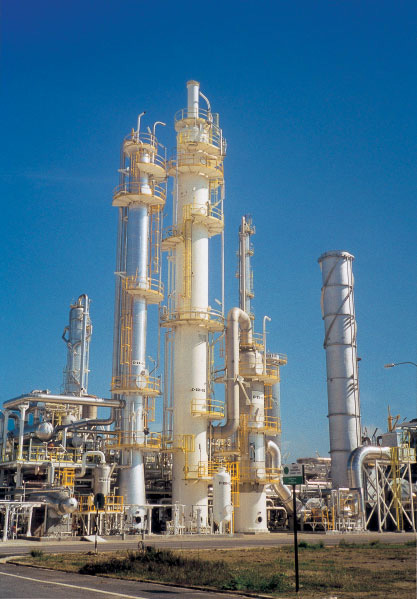 | | |
| --- | --- |
| Client | Petronas Fertilizer (Kedah) Sdn Bhd |
| Location | Kedah, Malaysia |
| Capacity ton /day | 160(Max. 210) |
| Use of CO₂ | Urea production |
| Flue gas source | Natural gas fired steam reformer flue gas |
| Completion | 1999 |
Stories of MHI Group Expertise