Oil and Gas : Engineering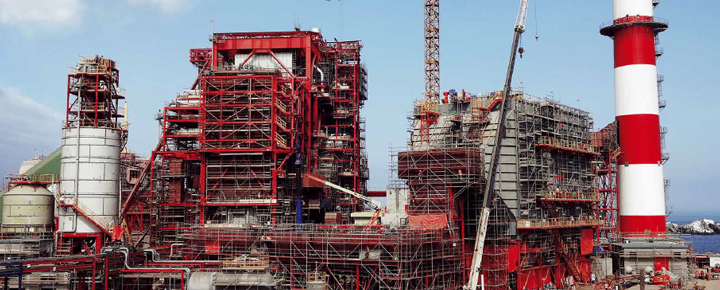 Refining our wide range of engineering capabilities that make significant contributions to project cost and schedule.
MHI has a wide range of experience in project management, engineering and construction for polyethylene plants, ammonia plants, methanol plants, and others.
With our in house engineering capabilities, we have further expanded our range to offer H-100 gas turbine and compressor modules for low cost LNG development, EPC Modular Construction for a flexible and excellent project execution, and Floating Power Generation for gas monetization.
We continue to create the discrete and innovative solutions that allow customers to reduce project costs and optimize project schedules.
---
Stories of MHI Group Expertise