Since its foundation in 1884, Mitsubishi Heavy Industries has maintained our sincere belief in "Power of Technologies".
Continuous innovation helps us to achieve our goal of excellence in design and project execution. For example, our highly efficient gas turbines redefined the industry emission standards and our CO2 capture systems are becoming critical tools for energy developers to meet emission requirements. However, with our strong commitment and dedication, MHI has always contributed to the success of our customers.
We keep pushing our technological boundaries to create solutions for future generations.
NEWS
Key Technologies
About MHI Oil and Gas
MHI is a global leader in manufacturing and engineering that has strived to create a positive impact on society and has addressed our customers' diverse range of business needs. By aligning our core engineering strengths with our wealth of knowledge and manufacturing excellence, we will continue to provide innovative and integrated solutions.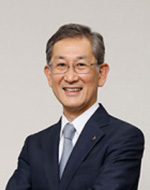 ---
Stories of MHI Group Expertise